Chandel continues to suffer from lack of basic amenities in several sectors
The ATSUM pointed out the lack of amenities in several sectors, including the public health sector, in Chandel district of Manipur.
---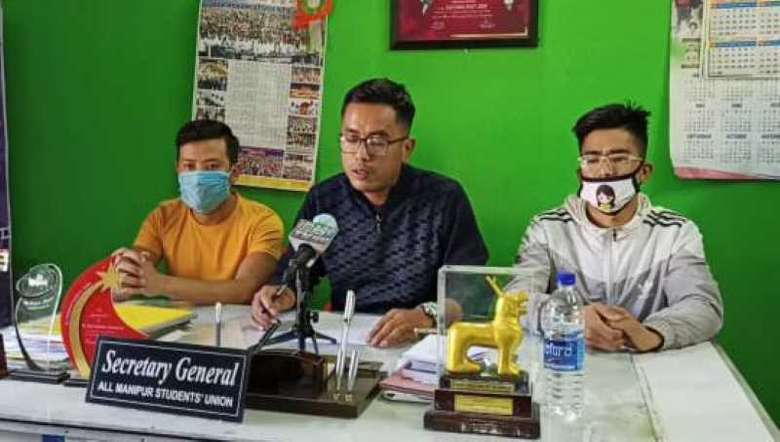 ATSUM leaders (PHOTO IFP)
---
Chandel district still suffers from lack of basic amenities required in a district such as Education and Health sector, Public Health and Engineering department and an Autonomous District Council, said general secretary of All Tribal Students Union Manipur (ATSUM) SR Andria on Monday.
He was speaking at the union's visit to Chandel district in continuation of the union's tour to hill districts. In a video released by the union, Andria said that the union will appraise its observations of the hill districts during the next meeting with the state government.
He said that the union held a meeting with the district administration, district level officers of various departments, college and higher secondary principals and headmasters at the deputy commissioner's conference hall.Wednesday
During the meeting, the union stressed on education, health facilities, forest and environment and functions of the ADC in the district and the major aspects confronting the tribal community in the state. The meeting was also attended by Naga Students Union Chandel (NSUC) which is one of the constituent units of ATSUM.
ATSUMs hill districts tour began on Saturday at Senapati, followed by Kangpokpi district and Chandel district. They will visit Churachandpur district on Wednesday.
First Published:
Nov. 24, 2020, 8:39 a.m.