Irang Bridge linking Imphal-Jiribam road in Manipur's Tamenglong collapses
One person has been rescued from the truck that fell into the river as the bridge collapsed while another remains trapped inside the truck in the river, Taobam village authority said.
---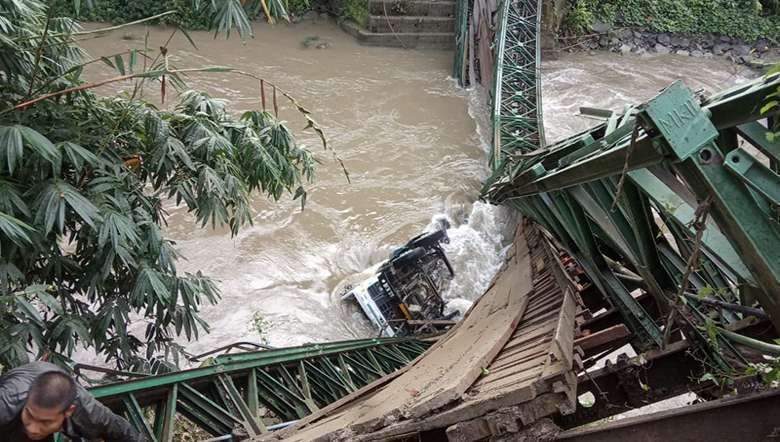 Collapsed Irang Bridge at Taobam, Tamenglong, Manipur (Photo IFP)
---
One person died as Irang Bridge linking Imphal-Jiribam road on National Highway-37 at Taobam village in Manipur's Tamenglong district collapsed, Taobam Village Authority said in a circulation early Sunday.
The deceased has been identified as one Khamba Singh who was in the truck which fell into the river while crossing the bridge when it collapsed. The bridge reportedly collapsed when the Tata truck carrying sand from Dimapur for railway construction was crossing it. The truck bearing the registration No 07A 8937 is owned by one Raju, villagers said.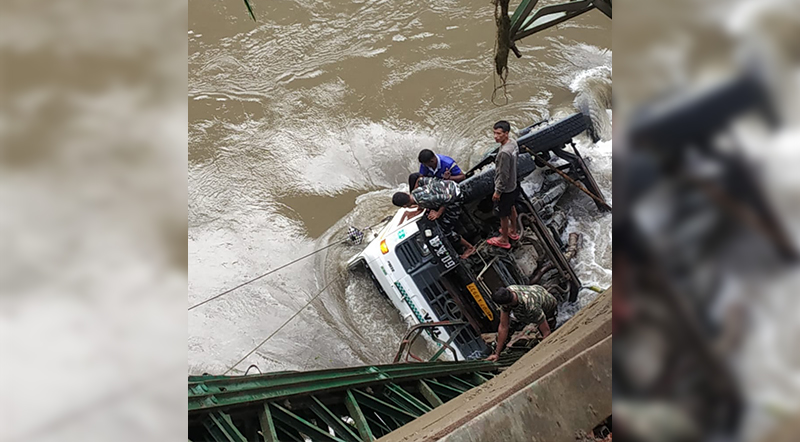 Rescue process was underway as one person remained trapped along with the truck that fell into the river while the truck driver was found missing till the filing of the report. So far, the Taobam Youth and Village Authority had rescued one passenger (Raja) of the truck, the village authority informed.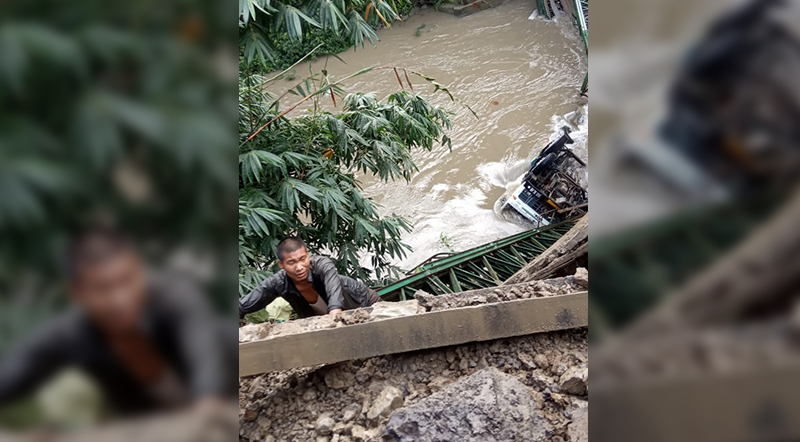 The village authority, in its circulation, has advised people to cancel their travel plan between Imphal-Jiribam till the bridge is restored. As the NH-37 remains cut off, all vehicular movement has been halted.
First Published:
Nov. 1, 2020, 8:38 a.m.