Five more fatalities push Covid-19 death toll to 132 in Manipur
Manipur reported 156, including two security personnel, tested positive for the coronavirus on Friday.
---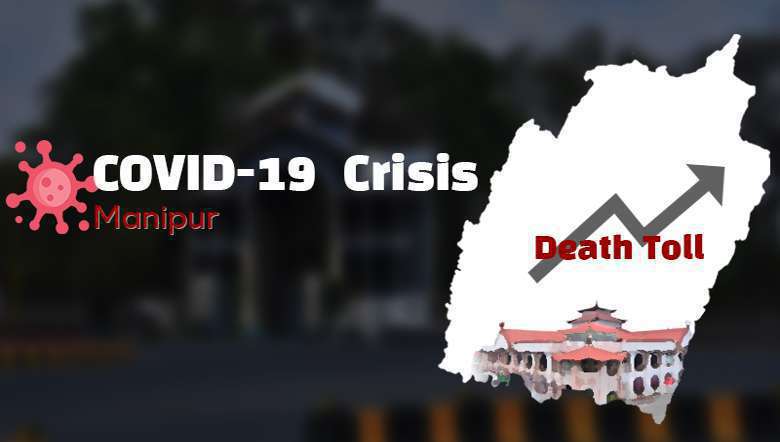 COVID-19 claimed five more lives, pushing the death toll to 132, while the total number of confirmed cases in the state rose to 16,777 cases with 156 more positive cases in Manipur on Friday, the state health department said.
The five Covid-19 victims are 73-year-old male and 22-year-old male from  Churachandpur, 50-year-old female from Chandel), 59-year-old female from Imphal East and 59-year-old female from Imphal West died at Home Isolation, JNIMS, District Hospital Chandel and two at RIMS respectively, a release from the COVID-19 Common Control Room stated.
The cumulative number of positive cases included general population - 14,083 and Central Security Personnel - 2,694, it stated.
Of the 154 new positive cases from the general population, 45 are from Imphal West, 27 are from Imphal East, 16 from Thoubal, 12 from Churachandpur, 20 from Tamenglong, eight from Bishnupur, two from Chandel, three from Senapati, four from Jiribam, 13 from Kamjong, one from Kangpokpi and three from Tengnoupal. They are being shifted to the Covid Care facilities. All necessary medical precautionary measures like containment and contact tracing are in place, the release stated.
Meanwhile, 169 more patients have been discharged. With it, the cumulative number of recovered cases is 12,562 (General Population - 10,172 and Central Security Personnel -2,390). The recovery rate is 74.87 per cent.
The number of active cases rose to 4,083 (General Population - 3,783 and Central Security Personnel -300).
In case of emergency, one can dial 24x7:Covid Common Control Room Number-1800-345-3818. Online teleconsultation by government doctors from home (10 a.m to 3 p.m everyday except on Sunday) by downloading eSanjeevani0PD app at Google Play store or go to website www.esanieevaniond.in.
To break the chain, if one is in contact with a positive person, one should self-isolate immediately, contact Covid-19 control room or CMO for testing. Wear mask, wash hands and maintain social distancing, the release added.
First Published:
Oct. 23, 2020, 9:10 p.m.