Journalist, 14 healthcare workers among 735 Covid-19 confirmed cases in Manipur's Tamenglong district
Three district hospital doctors were among the cumulative number of Covid-19 confirmed cases in Tamenglong
---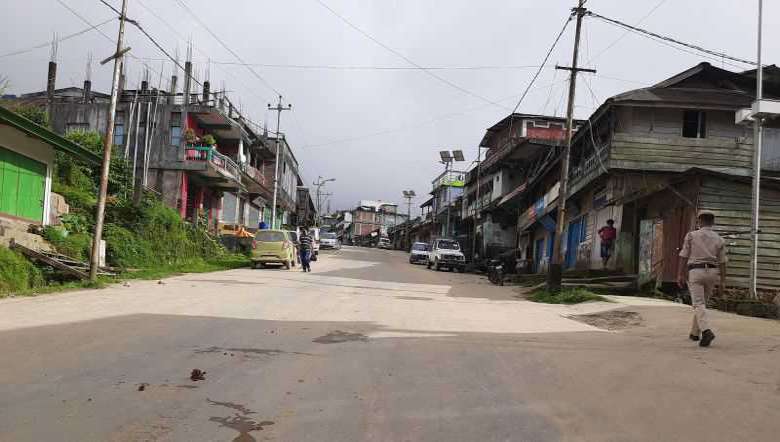 Tamenglong, Manipur (PHOTO: IFP)
---
COVID-19 confirmed cases in Manipur's hill district of Tamenglong surged to a total of 735, as 33 more tested positive for the viral infection on Wednesday, according to the state health department.
The new positive cases from Tamenglong district on Wednesday included an Editor of a local daily in the district and his child. The child, who complaint of breathing problem, was brought down to Imphal from Tamenglong HQ on Wednesday, and is being treated at JNIMS Covid care facility.
Meanwhile, a total of 14 frontline health workers of Tamenglong district hospital, including three doctors, are confirmed positive for the coronavirus till date.
So far, a total of 3,019 samples have been tested for Coronavirus in the district. Of the samples tested, while 735 people were confirmed infected by the virus, 535 patients have recovered and three have succumbed to the virus. With it, the total number of COVID-19 active cases stands at 197 and the recovery rate is 72.8 per cent, according to a release on Wednesday.
Till May, Tamenglong district put up a brave front to remain Covid-free district in Manipur. The district administration, security forces, churches and the public at large made unwavering efforts. However, it was then stated that, with the return of thousands of returnees from other Coronavirus-affected parts of the country, challenges are enormous and difficult in the absence of proper infrastructure and shortage of essentials to fight the pandemic coupled with the inclement weather that has badly affected communication, road and transport in this far-flung region of the state.
However, the Coronavirus hit the district in June first week and a total of first five cases were reported on June 4. Since then, the number of positive cases has been rising steadily and rapidly spreading in the community for over a month now.
First Published:
Oct. 22, 2020, 11:30 a.m.