Drive against liquor: Search operation conducted at 85 houses in Wangjing Tentha AC
As many as 250 residents of Langathel Laikom Bazar were apprehended by the police.
---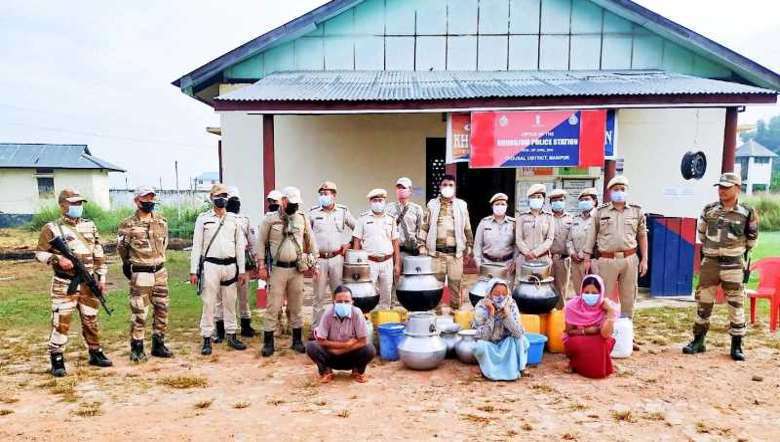 (PHOTO: IFP)
---
In connection with the upcoming by-election at Wangjing-Tentha assembly constituency, house to house search operation was conducted in and around Langathel area by a combined team of Khongjom Police Station led by inspector, K Santosh under the supervision of SP of Thoubal, S Ibomcha early Thursday morning.
As per police sources, 85 houses were searched during the operation and 250 individuals including male and female were verified, in which three individuals namely Shagolsem Inaobi Devi, 28, wife of Sh Roshan, Puyam Joy Singh, 62, Son of  (Late)  P Yaimabi and Shagolsem Bishowlata Devi, 35, wife of Sh Suresh were picked up. They are all residents of Langathel Laikom Bazar, the sources added.
It further said that 25 litres of DIC liquor which were stored in three plastic jerry cans, 15 jerry cans filled with fermented rice weighing about 100 kg, eight aluminium pots used in the production of DIC liquor and five aluminium lids were also seized.
Later, the picked up individuals along with the seized items were handed over to Excise Station, the sources added.
First Published:
Oct. 16, 2020, 9:34 a.m.