When picture speaks louder than words: Jan Andolan to defeat Covid-19
Manipur Police Tuesday launched Jan Andolan to create awareness on how to defeat Covid-19 in different districts of Manipur.
---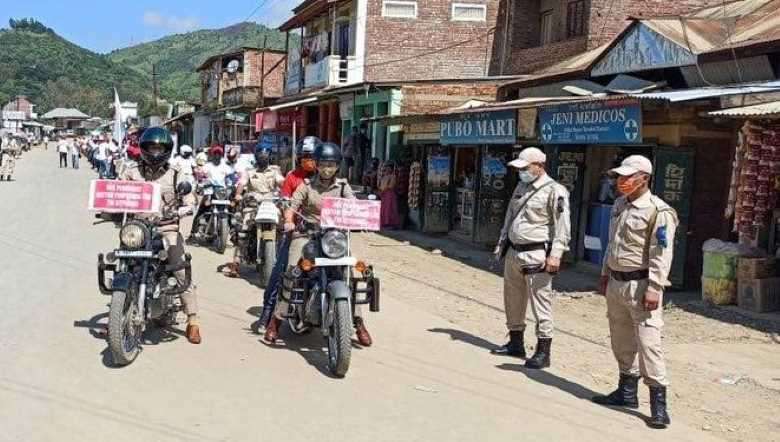 Manipur Chief Minister N Biren Singh on Tuesday took to social media platforms on Tuesday and to announce the launch of Jan-Andolan, a countrywide mass awareness campaign, by Manipur Police in different districts of the state to defeat the Covid-19 pandemic.
"Mass awareness campaign started by @manipur police in different districts of the state to defeat #COVID19," CM Biren posted on Twitter and Facebook along with pictures of the launch.
The pictures posted, however, appear far from encouraging. It looks out of CAB (Covid-19 Appropriate Behaviors) order.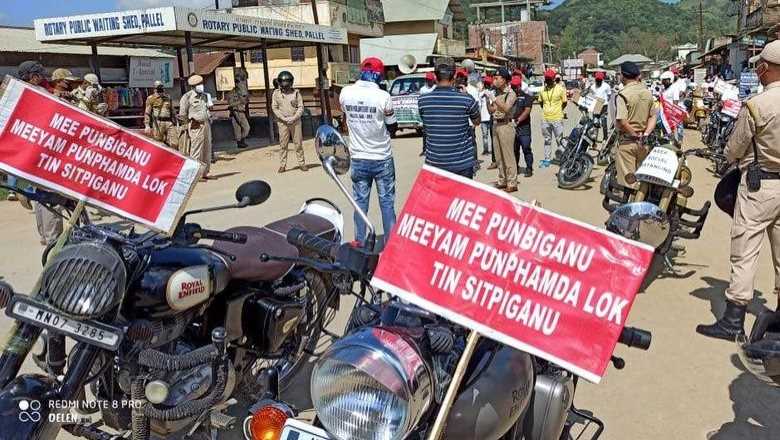 If the picture could help the people figure out how we falter every time and what is causing the daily high spike in Covid-19 positive cases in the state, we need not say anything. The picture tells it all. (Your Voice Matters. Your feedback and comments are welcomed).
It may be noted that the Centre has decided to run the Jan Andolan CAB campaign for two months – October-November. Following the initiative of people's movement in spreading awareness on Covid-19, Chief Minister Biren tweeted his pledge on Monday.
"I joined the security personnel of CM Secretariat, CM official residence and my personal guards in taking a pledge today to follow #COVID19 appropriate behaviors," Biren tweeted.
CAB includes, wearing of masks, avoiding mass gatherings and maintaining physical distance of two metres from each other and regular washing of hands with soap.
First Published:
Oct. 14, 2020, 11:05 a.m.