It's transfer season, Boys
With by-elections in five assembly constituencies knocking at the door and 2022 general elections looming ahead, it is but natural for politicians and ticket aspirants to hop parties
---
By
Editor |
Updated on:
Oct. 13, 2020, 1:39 p.m.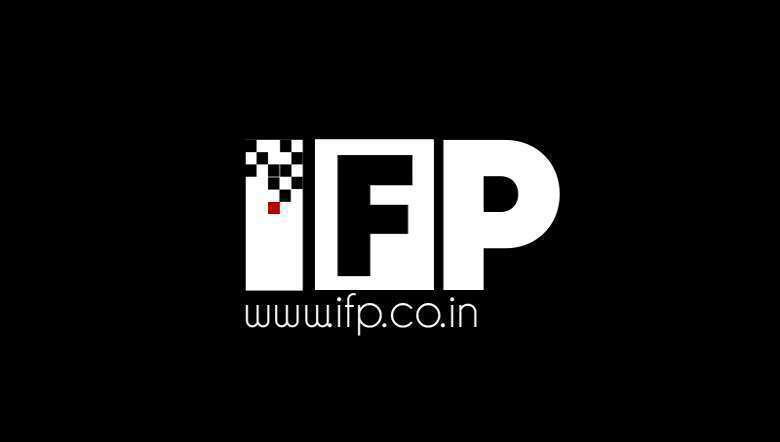 Now is the time not only of transfer of footballers in the state, but transfer season of political athletes also. With by-elections in five assembly constituencies knocking at the door and 2022 general elections looming ahead, it is but natural for politicians and ticket aspirants to hop parties. It is really fun like a musical chair in a village fair. The actual transfer season began with the resignation of 3 BJP MLAs just before the Rajya Sabha elections. Before this, a number of emerging political leaders at the grassroots level from the Gram Panchayat, Nagar Panchayat and Municipal Councils had joined the BJP in search of patronage and for a bite of the pie. The first high profile entry into BJP was former Congress MLA and rights activist RK Anand who also had a brief stint in the NEIDP thereby throwing his hat into the ring for the Naoriya Pakhanglakpa seat vacated by S Subhaschandra. Anand was together in the axe-wielding DRPP along with the present Chief Minister N Biren long time back. In place of Samuel Jendai who resigned from his Tamenglong seat, came in former MLA Janghemlung to BJP. Along with him came former Deputy Speaker Preshow K Shimray and former United Naga Council President Gaidon Kamei, who has set his eye on the Nungba seat which is represented by the powerful former Deputy Chief Minister Gaikhangam. Who would have thought the firebrand Naga leader Gaidon Kamei would be joining BJP instead of the Naga Peoples Front (NPF). But, strange are the ways of politics.
Chief Minister N Biren Singh winning the recent vote of confidence led to another round of political musical chair session. Out of the eight Congress MLAs who defied the party whip and skipped the crucial vote of confidence, six of them resigned and joined BJP while the Chief Minister's son-in-law RK Imo and Sagolband representative was declared unattached after he was expelled by the Congress. It was indeed a battle of nerves between Congress leader and former Chief Minister Okram Ibobi and RK Imo, son of a former Congress Chief Minister late RK Jaichandra and friend of the Gandhis. RK Imo won the battle and got himself expelled, so that he remains an MLA while being unattached. Meanwhile, there is never a dull moment in Wangoi constituency with the antics of ex-MLA and Minister O Lukhoi becoming a social media craze. Just after he formally joined BJP in New Delhi, former MLA and ex-VP of BJP Salam Joy left the party to join Congress. This led to diehard Congressman Sagolshem Achouba Singh to shift to BJP and joined hands with O Lukhoi. Word on the ground is that, the NPP candidate might throw a big challenge to O Lukhoi.
The most recent high profile entry to BJP is former Lok Sabha candidate of Congress Oinam Nabakishore, a former Chief Secretary and former minister N Mangi Singh of Kumbi constituency. Nabakishore, IAS retd officer is the brother-in-law of former BJP President Bhavananda Singh and one of the co-accused in the MDS scam along with former CM Okram Ibobi. However, N Mangi Singh returning to BJP is more interesting. Mangi was a veteran Communist leader and a former minister during the SPF days before he joined BJP as his innings in political wilderness began. He again switched over to the Congress for some time before joining BJP again. In the run-up to the recent Rajya Sabha elections, S Bira of Kumbi constituency was among the three 'BJP friendly' Congress MLAs who were disqualified. Although, there are BJP ticket aspirants from the constituency none seems to have the calibre to match the heavyweight Bira.
Next comes the question of Abdul Nasir of Lilong constituency who defied the Congress party whip and resigned. While his comrade-in-arms joined BJP, he chose to form a new political party. Perhaps, Nasir is reluctant to fight the by-election on a BJP ticket as Lilong is predominantly a Muslim majority constituency, although he has the blessings of CM N Biren Singh. But, as it turned out Lilong town went into a mad frenzy when BJP left out Lilong constituency from the list of candidates announced for the Manipur by-elections. Who would have thought BJP is so loved in Lilong.
First Published:
Oct. 13, 2020, 7:15 a.m.