Two former Congress members, two others join Manipur BJP
O Nabakishore and N Mangi of the Congress party were among the four members who joined the BJP on Monday.
---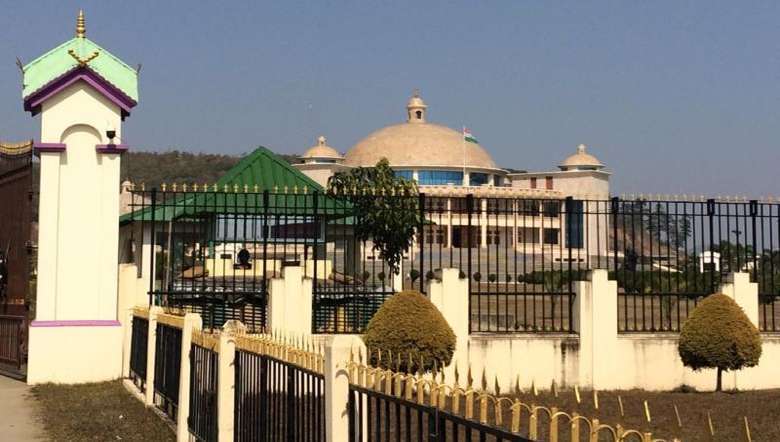 Manipur Assembly building (PHOTO IFP)
---
Ahead of the upcoming by-elections in the state on November 7, former Congress leaders, O Nabakishore and N Mangi, and two others joined the Bharatiya Janata Party (BJP) in Manipur on Monday.
Nabakishore was former Congress candidate of inner Manipur Parliamentary Constituency election and Mangi was former state Congress vice president.
The two others who joined the BJP are social activist of Naoriya Pakhanglakpa assembly constituency, S Kebisana and former minister from Jiribam assembly constituency A Biren. A. Biren is also a former member of North East India Development Party (NEIDP).
They were formally inducted to the party during a ceremony held at chief minister's secretariat, Babupara, Imphal.
Speaking on the occasion, Chief Minister N Biren said that the five seats to be filled up in the upcoming by-election are important for the party.
The BJP central committee announced names of BJP candidates for four ACs on Sunday. However, the party is yet to name its candidate for Lilong assembly constituency.
The chief minister said that the party candidates for the upcoming by-election are selected by central leaders.
"As the party is a disciplined political party, it is irrelevant for a worker of the party to question the decision of the central leaders," Biren stated. He appealed to the BJP workers of Lilong AC not to agitate against the decision of central leaders as the decision was taken for the welfare of the party. 
The name of the remaining candidate will also be announced soon as understanding has been brought within the party, he added.
Biren maintained that the BJP works with transparency besides bringing development and many people from other political parties, including the Congress have been joining the party.
 "There had been some internal controversies within the present coalition government but central leaders are planning to bring a stable BJP government to avoid such controversies in the near future," Biren said, expressing confidence that the BJP will win absolute majority in the upcoming general assembly election in 2022 and continue to form the government. 
State BJP president S Tikendra, minister Th Biswajit, state rajya sabha MP Leishemba Sanajaoba and others attended the function.
First Published:
Oct. 12, 2020, 5:54 p.m.