Janghemlung Panmei initiates disinfection drive amid Covid-19 surge in Tamenglong
The disinfection drive was carried out in collaboration with the Fire Service department of Tamenglong.
---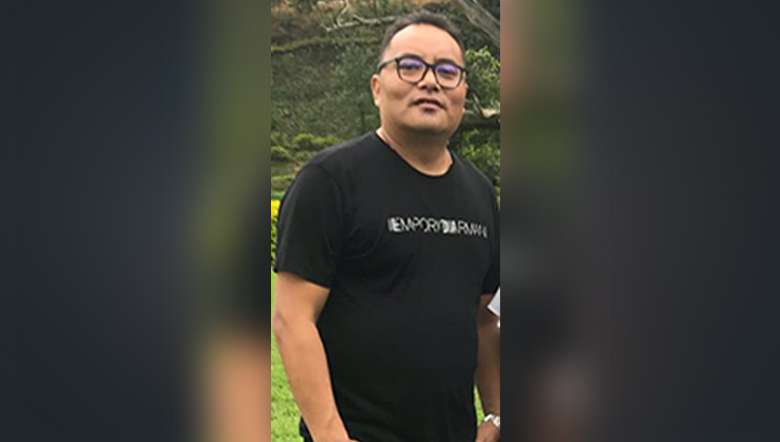 Former MLA Janghemlung Panmei
---
In view of the increase in the number of COVID-19 positive cases in Manipur's Tamenglong district headquarters, former MLA and intending BJP candidate, Janghemlung Panmei initiated a disinfection drive in Tamenglong on Friday.
The disinfectant drive was carried out from the Council Junction Ward No 6 toward old Tamenglong (Khunjao). The second phase initiative was organised by Janghemlung Panmei in collaboration with the Fire Service department of Tamenglong.
Speaking to Imphal Free Press, the former MLA said that the initiative was to help control the COVID-19 pandemic as positive cases are surging in the district. He also expressed his sincere gratitude to the Fire Service department for extending support to minimise the pandemic COVID-19 by disinfecting the public places.
Meanwhile, COVID-19 positive cases surged to 532 in Tamenglong district out of which 382 positive patients have recovered. As many as 150 are active cases, including one elderly man who has been shifted to an isolation ward in Tamenglong district headquarter.
The additional district magistrate of Tamenglong has declared containment zones at various places in Tamenglong town with immediate effect. The areas which are declared as containment zones are Siankhamliu, Merrylane, Tamenglong HQ W.No.IX; Makiu Pamei, Farmlane, Tamenglong; Gailuanglung, Chingkhiulong, Tamenglong HQ W.NO.V and Buanthanlungliu Panmei, Chabagan Tml W.No.VIII.
First Published:
Oct. 10, 2020, 9:26 a.m.