48-hour total bandh in Jiribam over shortage of medical staff
The Jiribam district hospital committee has called for bandh in the district starting Wednesday midnight, enraged by shortage of staff and lack of medical equipment in the district hospital.
---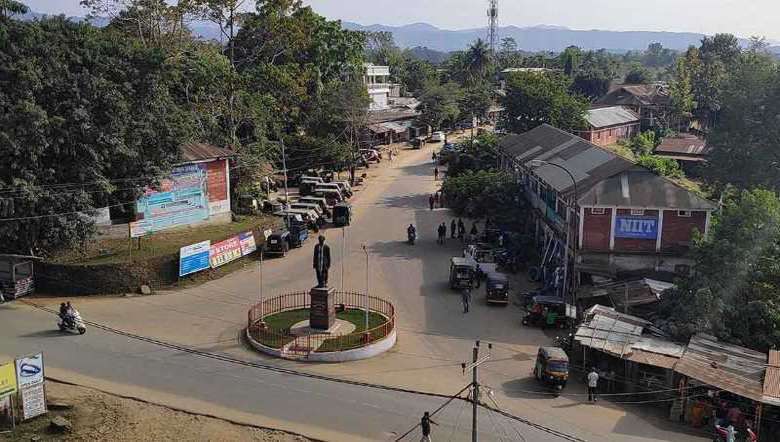 (PHOTO: IFP)
---
Decrying the Manipur government apathy over shortage of staff and lack of medical equipment in the Jiribam District Hospital, the District Hospital Monitoring Committee has called a 48-hour total bandh in the district from Wednesday midnight to Friday midnight.
"The committee will impose an economic blockade along Imphal-Jiribam NH-37 after the 48 hours bandh if the government remain indifferent and fail to fulfil our demands at the earliest," said committee convenor N Sadananda said while briefing the media at the office of Jiri Development Organisation.
Sadananda said that the people and CVOs of the district have been demanding the government to depute doctors and nurses as the hospital is short of requisite staffers.
"Even doctors, who were recently transferred to the district hospital, have been transferred to other districts," he contended, adding that the District Hospital located at Uchathoi, Jiribam is reeling under lack of medical equipment in addition to the shortage of staff.
Sadananda said the people of Jiribam can no longer bear the lackadaisical attitude of the government and were compelled to take the step of calling the bandh.
Saying that only essential services will be exempted from the purview of the bandh, he appealed to the people to cease all forms of vehicular movement during the bandh.
The District Hospital Monitoring Committee, Jiribam was formed as a conglomerate of the CVOs and student bodies of Jiribam.
First Published:
Oct. 7, 2020, 7:55 p.m.