Tamenglong police enforce 50% seating capacity in passenger vehicles amid spurt in COVID-19 cases
Many Tamenglong-Imphal passenger vehicles were seen carrying jam-packed passengers, disregarding all COVID-19 prevention measures and safety guidelines.
---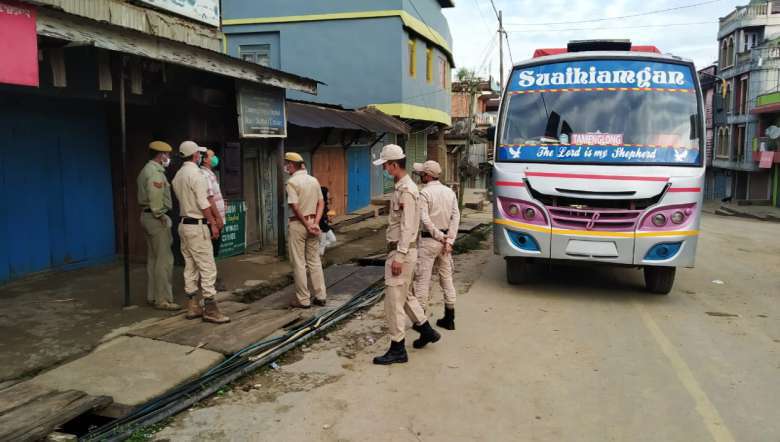 (PHOTO: IFP)
---
Amid the sudden spurt in COVID-19 positive cases in Tamenglong district of Manipur, police have stepped up against passenger vehicle owners and drivers who are violating COVID-19 prevention SOPs and ferrying full capacity passengers from Tamenglong to Imphal and Jiribam.
In the bid to prevent further spread of the disease in the district, the Tamenglong police team led by Officer in-Charge Th Dominique on Thursday carried out an early morning crackdown on passenger vehicles at the parking site. The team ensured enforcement of 50 per cent seating capacity in every passenger vehicle. The team conducted inspection of the vehicles waiting to ply to Imphal and Jiribam and advised all drivers and ticket booking counters to cooperate and strictly adhere to the official guidelines.
Dominique appealed to all passengers to wear face masks while traveling and the drivers were given the responsibility to ensure all passengers wear masks in the journey. If any passenger is found not wearing a mask, the driver will be fined, he said.
"If any person is found without wearing face mask, he or she will be fined Rs 200. Many alleged that police are taking fine for their own pockets. We are just enforcing the rule made by the higher authority," the OC said.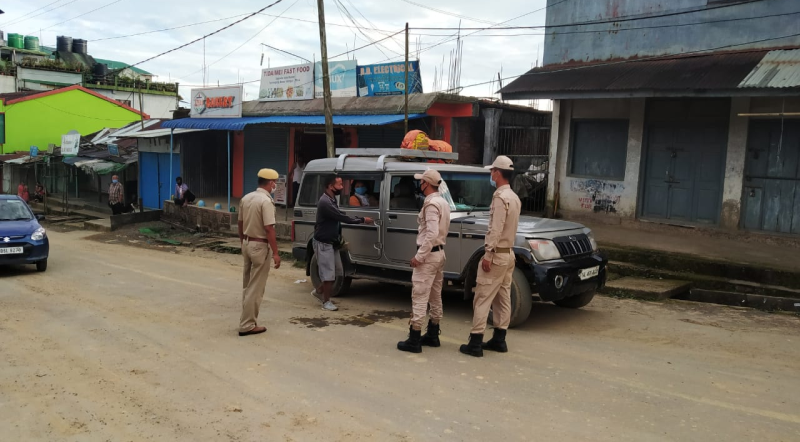 (PHOTO: IFP)
According to reports, many Tamenglong-Imphal passenger vehicles were seen carrying jam-packed passengers, disregarding all COVID-19 prevention measures and safety guidelines. Some, taking advantage of the situation, are charging double the fare money for 50 per cent seating capacity. Several Tamenglong-Imphal passenger bus and taxis charge Rs 800 instead of the normal rate of Rs 400.
Despite charging steep hike in fares, eight passenger vehicles were found with full capacity arriving from Imphal to Tamenglong. And, some passenger buses which were allowed to ply with 50 per cent seating capacity would pick up passengers from different village junctions.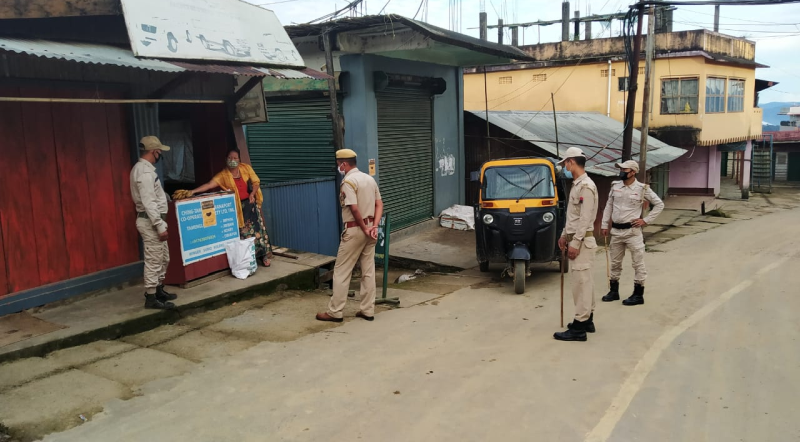 (PHOTO:IFP)
It may be mentioned that Tamenglong district magistrate Armstrong Pame had issued a notification that permits only 50 per cent of the seating capacity of a passenger vehicle. He had stated that action will be taken against any owner/ driver of vehicles violating the norms.
"It has been observed that many of the passenger vehicles, including buses and taxis carrying passengers from Imphal, Jiribam and other places to Tamenglong headquarters are travelling with full capacity despite a clear notice that all of these vehicles should travel only on half capacity. Any erring person is liable to be punished under the National Disaster Management Act, 2005 and the permission granted to ply the passenger vehicle will be immediately cancelled," he added.
Pointing out that in the containment zone, all shops and markets, including chemists are closed and no one is allowed to enter the containment zone, the OC urged all citizens of Tamenglong to give support and cooperation to the police.
After local transmission began in Tamenglong district headquarters, the positive cases of COVID-19 has surged to 471 COVID-19 positive cases, while 356 COVID- 19 positive has recovered  and as many as 115 are COVID-19 active cases in Tamenglong district. The rise in the new cases is attributed to non-compliance of Covid prevention and safety norms and SOPs by many in the district.
First Published:
Oct. 1, 2020, 6:45 p.m.