Farm bills passed in violation of rich parliamentary tradition: MPCC
The Manipur Pradesh Congress Committee has assured that it will fully participate in the campaign and defend the rights of the farmers.
---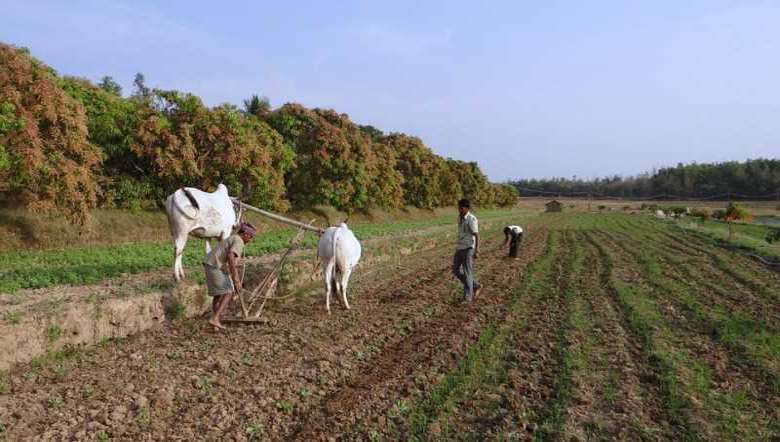 In support of the nationwide protests against the farms bills which were recently passed in the Lok Sabha, Manipur Pradesh Congress Committee (MPCC) has assured that it will fully participate in the campaign and defend the rights of the farmers.
In a video released by MPCC vice president and spokesperson MPCC, Kh Devabratta  on Saturday, he contended that the Farmers Produce Trade and Commerce (Promotion and Facilitation) Bill, 2020; Farmers (Empowerment and Protection) Bill, 2020 and Essential Commodities (Amendment) Bill, 2020 were passed in violation of the rich parliamentary tradition of the country.
Saying that MPCC is against the three bills, Devabratta said, "It is unfortunate that the opposition and not a single member of the Lok Sabha were given an opportunity to debate, argue and give their opinion on the three bills."
"The nature of how the bills were passed was unconstitutional and unparliamentary," he added.
Further stating that the three bills are anti-people, he maintained that the bills once implemented might place the agricultural sector at the hands of few players in the market.
"There will be complete disruption in the farmers' occupation, the food supply chain and even in the implementation of technology in the agricultural sector. The agricultural sector will be wholly dictated by the whims and fancies of the private sector, which should not be allowed," said Devabratta.
He also appealed to the people of Manipur and the country to support the nationwide campaign of the Congress party against the bills.   
On Friday, the All India Trade Union Congress, the Manipur Loumi Lup, the Manipur Loumi Marup, the Agramy Kisan Sabha and other famers' bodies held a protest meeting and a rally against the farm bills in Imphal.
First Published:
Sept. 26, 2020, 9:44 p.m.