MU Guest House Scandal: CBI chargesheets Keirao MLA Rameshwor, four others
The CBI submitted the chargesheet in the court of Special Judge, appointed under the Prevention of Corruption (P.C) Act, Imphal West district.
---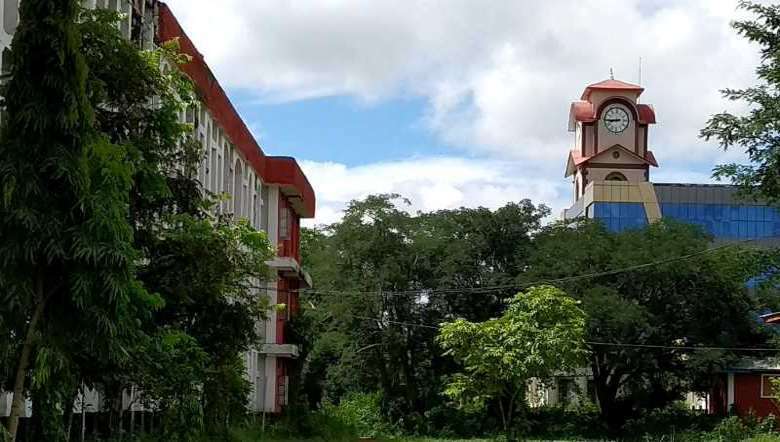 Manipur University (PHOTO: Manipuruniv.ac.in)
---
The Central Bureau of Investigation (CBI), ACB Imphal branch on Monday filed charge sheet against Keirao MLA Lourembam Rameshwor, his former manager and three employees of the Manipur University (MU) in connection with the international guest house scandal of the varsity.
The CBI submitted the chargesheet in the court of Special Judge, appointed under the Prevention of Corruption (P.C) Act, Imphal West district. As such, the Special Judge (P. C Act), has taken cognizance against the accused persons u/s 120B/420/468/471/477A IPC and section 13(2) r/w 13(1)(d)of P.C Act, 1988 and has ordered to issued notice to the accused.
The accused employees of the MU were identified as K. Jibankumar Singh, the then finance officer (under suspension/since retired), Kshetrimayum Basanta Singh, Assistant Finance officer/the then Purchase officer, N. Tejendro Singh, assistant/the then store incharge. The former manager of MLA Rameswhor who was also named in the chargesheet has been identified as Kshetrimayum Joykumar Singh. The Keirao MLA was the contractor of Proprietor of M/S Louremba Enterprise then,
Accordingly to highly placed source, the CBI has established beyond doubt that the accused public servants namely Basanta, Jibankumar and Tejendro, entered into criminal conspiracy with each other and also with the accused contractor Rameshwor and his manager, to cheat the Manipur University during the period 2012-2016. They (accused) abused their official powers/positions as public servants, fraudulently and dishonestly had shown undue favour to the contractor of Rameshwor in awarding the work for supply of various furniture items for the international Guest House, Manipur University despite many defects/irregularities in the process of flouting the tender.
Moreover, the CBI reportedly pointed out that the MU officials had falsely shown receipt of the furniture items in full quantities in the stock register on October 7, 2014 and the entire bill amount falsely claimed by M/S Lourembam Enterprise had been paid.
This is despite the fact that the fact regarding non-supply/short supply of many furniture items, which they tried to cover up as burnt down in the fire incident purportedly happened on October 3, 2016 at the recreation hall of MU and thereby caused huge wrongful loss to MU to the tune of Rs. 74,01,978 and corresponding wrongful gain to themselves to that extent, added the source.
Also Read
Vitamin-C in Covid-19 treatment explained
Massive degradation of forest destroys perennial water source in Manipur
Manipur's Covid-19 positive cases cross 9000-mark; death toll 59
First Published:
Sept. 21, 2020, 11:05 p.m.