COVID-19 in Northeast India: Mizoram lone state with clean death log
Assam has the highest COVID-19 positive caseload of 148,969 and the highest death toll of 500 among the Northeast states.
---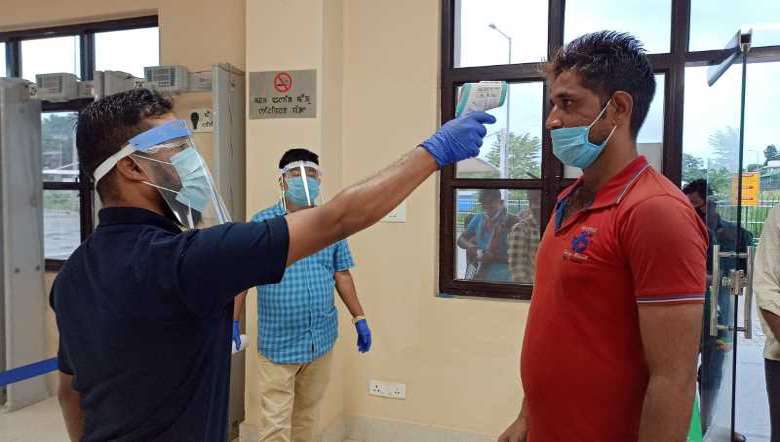 (PHOTO: IFP)
---
The number of COVID-19 positive cases has been steadily rising in the Northeast states in the past months, with Assam recording the highest number of COVID-19 incidence among the eight states in the region, with nearly 1.5 lakh cases so far. Mizoram, however, has maintained an impressive clean log with regard to death toll while its positive patient tally has increased to 1,506 as of Thursday.
Assam, the most populous state in Northeast India, which has the highest number of COVID-19 caseload has been reporting nearly 2,500 new Covid-19 positive cases daily for nearly a month. The total number of Covid-19 cases in the state now stands at 148,969 while the number of deaths recorded has crossed 500 with an addition of 19 people who succumbed to the illness on Wednesday.
The first infection of Covid-19 in Assam was reported on March 31 and the first death due to the virus was reported 10 days later. Since then, the death toll in the state has been growing.
After Assam, Tripura has recorded the highest number of COVID-19 cases with a total of 20,150 cases, including 217 fatalities and 12,435 recovered cases till date.
The other states had been relatively free from the infection until recent months. However, there has been a rapid spread of COVID-19 in Manipur, which now has 8,320 positive cases, including 6,521 recovered cases and 48 fatalities.
In Arunachal Pradesh, the positive number has risen to 6,692, including 4787 recovered cases and 13 deaths. Meghalaya has registered 4036 confirmed cases, including 28 deaths, while Nagaland has 5,229 confirmed cases, including 15 deaths, according to official data.
Many experts attribute the recent hike in COVID-19 cases in the Northeast states to the influx of natives returning back to their home states.
First Published:
Sept. 17, 2020, 6:05 p.m.