Free RF-Ablation at SKY Hospital under CMHT
SKY Hospital chairman appealed to people of Manipur to avail the specialized facility at Sky Hospital, free for CMHT, PMJAY card holders, government employees and family members.
---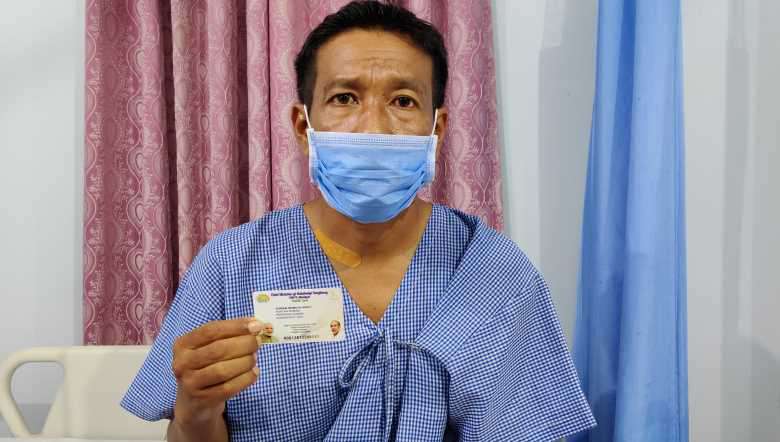 Under CMHT, a free healthcare scheme launched by Manipur Chief Minister N Biren Singh in 2018, a heart patient was treated with free RF-Ablation surgery (under local anaesthesia) at Sky Hospital in Imphal on Tuesday.
The patient was admitted on Monday and underwent the operation, which lasted for three hours, the next day, stated a release. It stated that he started eating and drinking two hours after operation, mobilized the next day and was discharged on Friday. The WPW sign on the ECG confirmed that the operation has been successful, it added.
It further stated that the patient, one 41-year-old Ibomcha from Wangjing, Thoubal district was born with a congenital heart disease called Wolff-Parkinson-White (WPW) syndrome. This disease can cause severe, even fatal, palpitation (PSVT, Atrial Fibrillation etc) from time to time and he had such severe palpitation on August 10, it added.
It mentioned that such patients require a highly specialized procedure / operation called Radio-Frequency Ablation (RF Ablation) for a permanent cure. He had such severe palpitation before but could not afford to go outside Manipur for RF Ablation operation because of the huge cost and two-three attendants involved, it stated.
The release further stated that the health care scheme called CMHT launched by the chief minister of Manipur helped him. From now onwards, he will be like a normal person without the need for any medicine for the heart condition, will be able to do anything for his livelihood and his family, it stated.
Chairman and chief cardiologist of Sky hospital, Dr L Shyamkishore, expressed his satisfaction and happiness on the successful operation of Ibomcha, it stated. He stated that such palpitation (WPW, PSVT etc) which usually were kept suppressed with medicine lifelong in the past can now be provided with curative treatment, RF Ablation at Sky Hospital, it added.
He also appealed to the people of Manipur to avail of this highly skilled and specialized facility at Sky Hospital, free for CMHT, PMJAY card holders and government employees and their family members, it stated.
First Published:
Sept. 12, 2020, 9:58 a.m.