Youth activities in Covid times
We are mainly concerned about when the schools and colleges are going to re-open and how should we engage the students till they re-open and begin regular classes.
---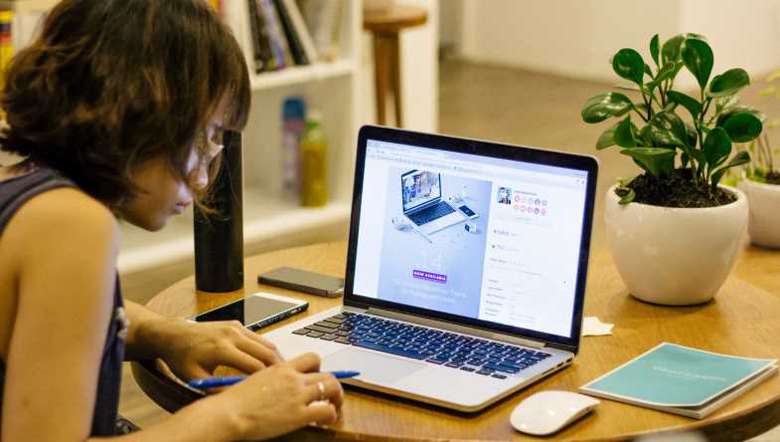 Representational image (PHOTO: Unsplash)
---
The World Health Organisation does not expect widespread vaccinations against COVID-19 until the middle of next year, a spokeswoman of WHO said, stressing the importance of rigorous checks on their effectiveness and safety. She further said none of the candidate vaccines in advanced clinical trials so far has demonstrated a "clear signal" of efficacy at the level of at least 50 per cent sought by the WHO.
Healthcare experts say we may be overestimating a vaccine's role in arresting India's COVID-19 epidemic. They say the ongoing pandemic is a public health problem that is fast worsening existing health inequities, while asserting that it is not a law and order problem and should be dealt with empathy and meaningful community engagement. Taking both the announcement and suggestion into consideration, we cannot help but say that help is still miles away but still we have to deal with it anyway. What we are mainly concerned now is about when the schools and colleges are going to re-open and how should we engage the students till they re-open and begin regular classes.
Yes, we understand that the state Education Minister Th Radheshyam has been convening discussions one after another to thrash out the issues thwarting a restart of the educational institutions. It is a question on the lips of every parent who at the same time is wary of sending their kids to the schools or colleges. It is classic dilemma everyone is facing now. But we are lucky, it seems the minister is still in a bind and yet to find answers from the groups that he has gathered for consultations. As we said before, we need to tap young individual minds in finding a way out of the mess we are presently in. His effort is much appreciated, but we must say the road is still torturous and dangerous for a conducive atmosphere to prevail before we can begin regular classes. That time will certainly come. This Covid 19 crisis is not ours alone, it is everywhere. A day will come when we can safely start classes or examinations with standard operating procedures in place. We are not alone in this. Everyone is looking for answers, and we could try finding comfort in that.
Now, we should be more concerned with how to engage our students and youth in a meaningful interface. Have we ever bothered to ask how the students and the youth are spending or killing time now during the Covid 19 pandemic? Many of them stay at home to be safe and stay engaged in meaningless games while stuffing in junk food delivered at the doorstep. It is like, all play no work for them while no new knowledge is gained except the daily briefings of new Covid 19 numbers.
These Covid 19 days will certainly have a negative fallout in the minds of our youth, unless we provide them with a meaningful engagement. We would like to suggest a campaign among the youth on our history and geography through well thought out programs and e-events. We have been blaming our youth for not loving the land they are born in and for their lack of respect for culture and lifestyle. It is not for us to blame them. They have not been properly educated on the history and geography of the land resulting in lack of understanding oneself and one's origins. The basic foundation of any education model should be to inculcate understanding of oneself including history and geography. The problem lies in how to wrap it for the youth to yearn or like it. The youthful mind is out to capture everything surrounding them, but it has to be made interesting for them to like it. One remembers the time when one has to push the bitter Penicillin capsules into the Rasgullas for it to be palatable. So, sweeten the deal but find a way to inculcate the same
First Published:
Sept. 5, 2020, 8:37 a.m.