PUBG ban for security reasons draws mixed response; lauded for different reasons
PUBG is among the 118 Chinese mobile applications banned by the Indian Government "to ensure safety, security and sovereignty of India's cyberspace".
---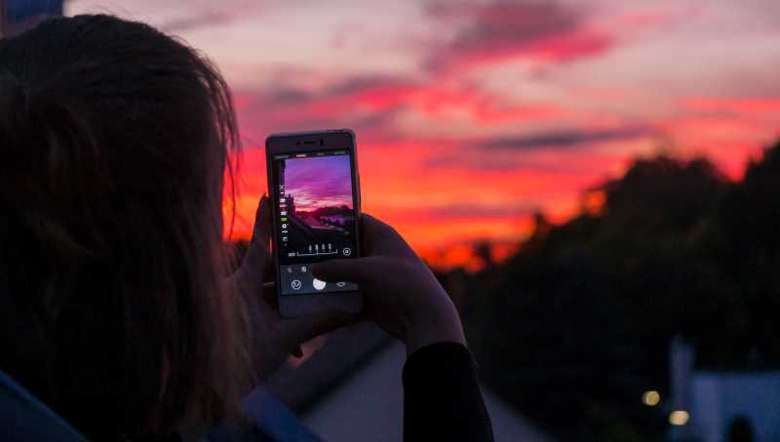 (Representational Image-HG-Unsplash)
---
The banning of mobile online game PUBG along with 117 other Chinese apps across India found mixed response from players and parents in Manipur, particularly among those residing in the valley.
The Central government on Wednesday banned 118 Chinese mobile applications "to ensure safety, security and sovereignty of India's cyberspace". While the apps were banned for security reasons, some people in the valley of Manipur lauds the ban on PUBG as a good step to control the prevalent addiction to it and a few others feel a ban on one will lead to the development of another.
Among the banned mobile applications, the PlayerUnknown's Battlegrounds is one of the favourite mobile online multiplayer games that is played under 'Battle royale' genre by most of the young people today. The game attracts not only the young but also many adults, including parents, to engage in it. People hooked to it spend a lot of time, energy and money in playing the game.
Speaking to Imphal Free Press, one Sarungbam Gobin of Singjamei Mayengbam Leikai said, "The ban on PUBG is a good step. Children and adults had been spending most of the time playing the game. They even skip their meal and started neglecting their responsibility. If the game was not banned in time then almost all the children, youths and adults who are addicted to PUBG would suffer with no future career".
One Oinam Hemanta of Kangmong Meisnam Leikai also shares the same view. He told IFP in an interaction, "My two younger brothers play PUBG and have become nocturnal and sleep during the day. It is one of the best step for the government after considering the future career of the children". He said playing PUBG not only make the people neglect their duty but also affects both physical and mental health.
One Bidyananda Laishram of Mayang Imphal also told IFP over the phone that the ban on PUBG is a good step as the game would spoil the children's future.
However, one Wahengbam Premkumar of Kontha Ahallup Makha Leikai has a different view. He told IFP in an interaction that banning of PUBG will not bring any change to the youths. As they will find another alternative game. Citing an example, Premkumar said, "They will change another alcohol vendor though the present alcohol vendor is banned".
Contrary to it, national teacher awardee, Mutum Tombimacha of Thoubal district, opined in an interaction with IFP that the ban on PUBG is good as over millions of children are addicted to the game.
"Almost all the children, youths and even adults have forgotten to focus on their lives and spend huge amount of money in games purchased," said one Ngangom Premjit Meitei of Thangmeiband Yumnam Leikai.
One Yumnam Naocha of Sega Road Konjeng Hazari Leikai told Imphal Free Press over the phone, "I used to spend about Rs 2000 to 3000 per month to play the game. Playing the game with preset and default setting do not give excitement".
Also, to play the game many children, youths even adults are upgrading their smart phone to expensive one with greater mobile configuration, Naocha said. He said it is a game where a player can give best performance if the player has best gadgets with best configurated mobile.
However, due to the lockdown, no mobile shops are opened and some of the online shopping sites do not deliver in the state anymore. "To give the best performance, I purchased an IPad with the best configuration for mobile online game which is in transit and has reached the warehouse of Imphal. While I was waiting for my "beast" (IPad), the government banned PUBG," Naocha lamented, adding, "Though PUBG can be played with alternative means, the ban has dampened the excitement".
However, the ban on PUBG is a good step as most of the time gets wasted while playing the game, he added.
Some wonder about the need of developing such games that make people addicted to it and neglect their lives.
"Why are we developing games like these? Is there any merit of the games? Why the worlds are competing in this field as well? Any popular games like PUBG and Clash of Clans among others have a lot of negative impact on the players. Anything that leads to addiction is not good for mankind. It is a good step if the games are banned considering its increasing negative impacts on the players. But if it's a kind of revenge tool then it doesn't have anything to do with the welfare of the youths. And a lot more games may be developed in India tomorrow as well," said Sanju Pukhrambam, a student of Manipur University from Jiribam told the Imphal Free Press over Whatsapp text.
One Rahul of Sagolband Thingom Leikai told IFP, "I quit playing mobile games especially PUBG as playing game by sitting or lying down for hours started affecting my backbone. Just before lockdown, I underwent backbone surgery".
Playing PUBG or any other mobile games is not a good option to spend leisure time as it can lead to addiction that is detrimental to mankind not only individually but as a whole.
First Published:
Sept. 4, 2020, 10:29 a.m.