128 stranded Indians return from Myanmar
The stranded Indians were repatriated at the Indo-Myanmar border town, Moreh on Wednesday.
---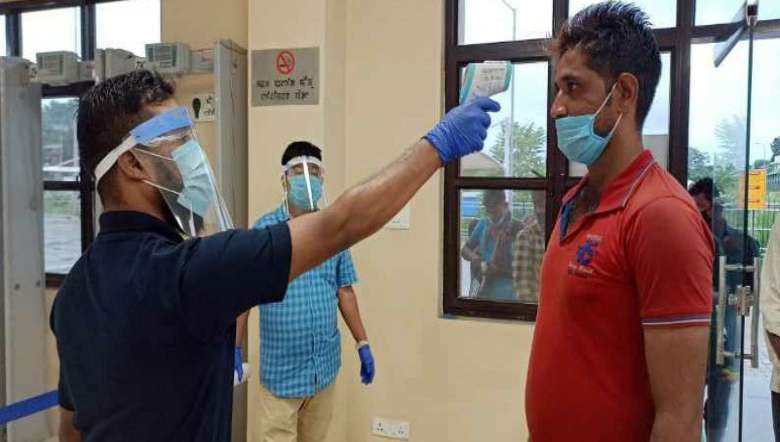 COVID-19 testing of stranded India (PHOTO: IFP)
---
Myanmar officials repatriated 128 Indian nationals at the Indo-Myanmar border town, Moreh on Wednesday.
All the stranded Indians are labourers who had gone for construction of 69 bridges and roads in different states of Myanmar under the planning of Government of India.
Out of 128 stranded Indians, 66 people will be quarantined at various community quarantine centres of Moreh and remaining 62 will leave Moreh for their respective states on August 20. Most of the stranded Indians are from Jharkhand, Bihar, Punjab and West Bengal. 
The repatriation was done after the Ministry of External Affairs, Government of India had a talk with the Myanmar Government.
Under district nodal officer, Dr Cecil Ahongshangbam, doctors of COVID Care Centre, Moreh conducted the medical check-up of the Indian nationals at ICP Moreh while verification of the stranded Indians was done by the immigration team.
The repatriation of Indian nationals from Myanmar was carried out by ICP manager, Robin Gangte, additional SP (LO), Sangboi Gangte and immigration officer, Krishna Anand.
First Published:
Aug. 20, 2020, 10:09 a.m.