Ode to Corona
The need of the hour is to explore and re-strategize the fight against Covid-19. in Manipur
---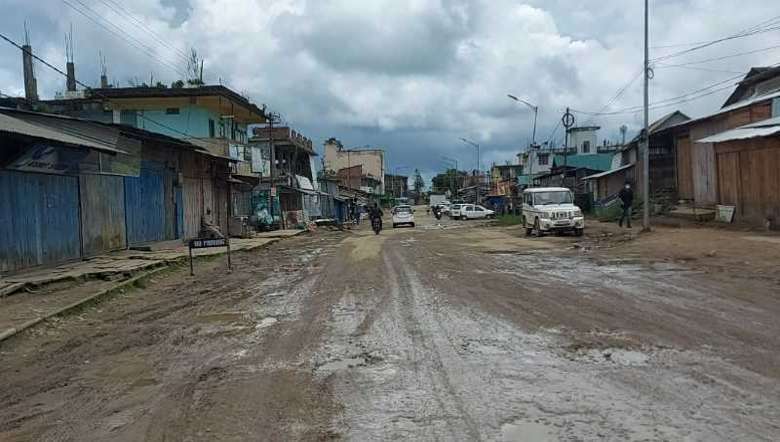 Nowadays, all we are talking about is of the negative fallout of the pandemic Covid 19 in life, economy and other disruptions. Most of us do not feel or care to look beyond and discuss the positive aspects of Coronavirus. Like, the impact on environment and ecology. Now they say, there is clear water in the Venice canals, blue skies over Delhi and wild animals are roaming boldly in locked- down cities. While the oil industry and airlines are floundering in this new world, carbon emissions are falling fast. This is indeed a welcome change. The air we breathe, the water we are drinking, the pollution of rivers, all are changing. The question about COVID-19 pandemic being a godsend for human beings or not cannot be answered, but it would seem to be one for the environment.
Following the outbreak of the coronavirus, many countries had adopted lockdown procedures that stopped people from moving out and for shops and other establishments to close down. Before the start of the COVID-19 pandemic, the air around us had been deemed very toxic to breathe in due to the amount of greenhouse gases that had been emitted over the centuries. The Earth faced rising temperatures, which in turn led to the melting of glaciers and rising of sea levels. Environmental degradation was happening fast due to the depletion of resources such as air, water and soil. But after the coronavirus lockdown commenced, there have been slight changes in the environment.
After the lockdown was put in place in many countries, there was lesser travelling done by people, whether it be by their own cars, or by trains and flights? Even industries were closed down and not allowed to function. This in turn led to the pollution in the air dropping significantly, as there was a marked decline in nitrous oxide emission. Since there were no boats, whether they be fishing or pleasure ones, plying on the rivers and waterways, the water has cleared up. In areas like Venice, the water became so clear that the fish could be seen and there was better water flow. No doubt, because of the lesser human footfall even the oceans are recovering and marine life is thriving.
Again where fish is concerned, the lockdown has seen a decline in fishing, which means that the fish biomass will increase after over-fishing almost depleted it. Apart from that, animals have been spotted moving about freely where once they would not dare to go. Plants are growing better because there is cleaner air and water, and because yet again there is no human interference. With everything at a standstill, plants are allowed to thrive and grow and produce more coverage and oxygen. Less litter also means lesser clogging of river systems, which is good in the long run for the environment.
While on the other hand, ballads of Coronavirus have been written and sung and it is so popular. The ballad 'Corona koubi Hingchabi' by an unknown bard is indeed refreshing. Now, even the popular Tapta has a song about Coronavirus. In continuation with positive thinking, the need of the hour is to explore out-of-box thinking to re-strategize our fight against Covid 19. We must also ponder upon the responsibilities of the civil society organisations in this fight. Take for example, young volunteers have come out to maintain order when some police went into quarantine after some personnel turn out to be Covid 19 positive in Mayang Imphal police station. In other places, barricades and barriers have been erected in the entry points of villages in the rural areas. Even in Imphal, entry and exit have been banned in several localities by putting up barricades. The need of the hour is to regulate the procedures adopted at village or locality level, so that it is uniform and social friendly.
First Published:
Aug. 6, 2020, 7:13 a.m.