Of Negatives and Community Spread
Health department needs to come clean on the subject of community transmission or spread.
---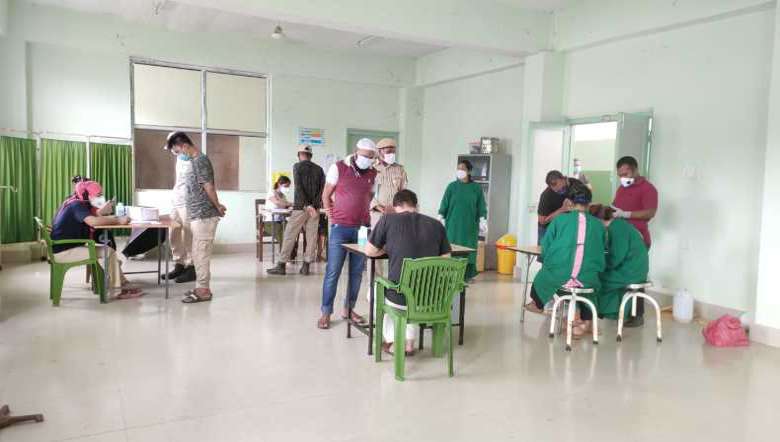 (Representational Image-IFP)
---
Questions have been raised as to how far we can rely on the test results of the Rapid Antigen Test (RAT), following reports of false negatives. Data from two major laboratories in Mumbai shows that up to 65% of symptomatic patients who had tested negative for Covid-19 in antigen tests were later confirmed positive in RT-PCR testing. Delhi has reported a significantly higher success rate than Maharashtra using the same method. Between June 18 and July 21, around 15 per cent of symptomatic patients who had first negative were confirmed positive for the virus in the RT-PCR test.
The Union Health Ministry this week asked the Indian Council of Medical Research (ICMR) to evaluate the accuracy of rapid antigen tests and analyse if the proportion of false negatives is substantially high. The Delhi High Court has also asked the state government why it was going with these tests which have a high rate of false negative results as the primary test of Covid-19.
According to ICMR's protocol, any sample testing negative through RAT will have to be mandatorily retested with RT-PCR, which is considered the gold standard for detection of Sars-Cov2 virus, if the person demonstrates symptoms. Those testing negative with no symptoms are to be monitored for a few days. If they develop symptoms, then they are to undergo RT-PCR testing too. Barely one per cent of people who tested negative in rapid antigen tests in Maharashtra have undergone an RT-PCR test. Roughly 1.9 lakh rapid antigen tests have been carried out in the state, of which 31,227 (16.5%) have tested positive. But of the about 1.6 lakh who came negative, only 1,817 were re-tested.
Experts say such low numbers of re-tests could amount to missing cases and the possibility of infection spread in the community. That coupled with the falling levels of contact tracing puts a much bigger population at risk. Even for those undergoing the RT-PCR test, the delay in arrival of test results is a worry and it delays diagnosis and treatment as well.
Till date, the laboratories in Manipur including private ones have tested more than 83 thousand in the RT-PCR protocol while of the 5000 persons tested in RAT, only 241 cases tested positive. It is only about 5 % while the negative percentage is 95 %. But, there is always a cause for concern and worry among those persons who had tested negative in RAT. Also, the RAT results find few takers in the community, where the number of Covid 19 positives among persons with no travel history is increasing day by day.
Meanwhile, health officials are still playing hide and seek with the definition of community spread, even as Thoubal District is exploding. Contact tracing has become practically impossible in the district. The recent controversy of hospitals in Imphal refusing treatment to patients from the district and of Manipur University banning entry to persons from the said district has added salt to injury.
As we said before, Health department needs to come clean on the subject of community transmission or spread. Also, we honestly think the time has come for the state government to order mandatory RT-PCR testing for both symptomatic and asymptomatic persons in the state.
First Published:
July 31, 2020, 12:37 a.m.