Penalty for those violating Covid-19 guidelines
One of the major concern of one and all is the local spread of the diseases in many districts, which can lead to community transmission; and the need to penalise those violating the guidelines were felt by all.
---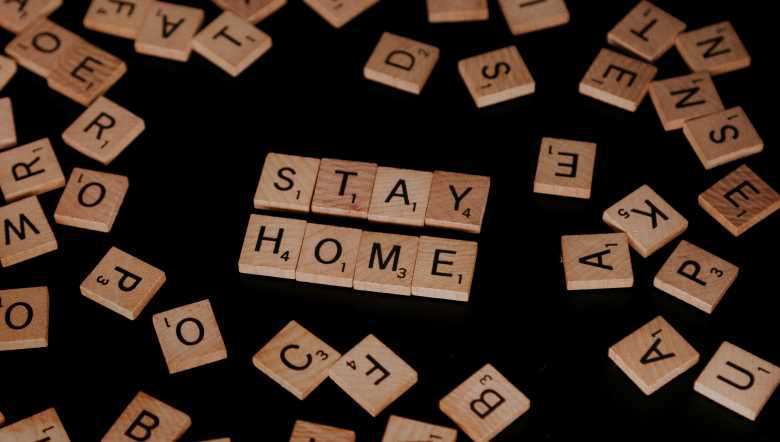 In response to the disregard by the public of the guidelines issued for the control of Covid-19, the state government had notified a regulation under the Epidemic Diseases Act, 1897 (EDA) entitled "The Manipur Epidemic Diseases (Enforcement of Covid-19) Regulation, 2020" on July 25, 2020. One of the major concern of one and all is the local spread of the diseases in many districts, which can lead to community transmission; and the need to penalise those violating the guidelines were felt by all.
In the past, fines were imposed on those violating the guidelines, but question were raised about the legality as procedures were bypassed.  Under both the Disaster Management Act, 2005 (DMA) and the EDA, penalty is to be imposed but only through the legal process under Section 51 to 60 under Chapter X of the former and under section 3 of the latter under IPC 188.
The present notification was issued under Section 2 of the EDA. Section 2 empowers the State Government to prescribe temporary regulations which it deemed is necessary to prevent outbreak of diseases or the spread thereof and may determine in what manner and by whom any expenses incurred including compensation, if any, shall be defrayed.
Emphasis is given for the regulation to inspect persons travelling by train or otherwise, their segregation, in hospitals, temporary accommodations or otherwise of persons suspected by the inspecting officer of being infected.
The Central Government was also empowered to lay down similar conditions for ships or any vessel leaving or arriving ports and detention if any found to be infected.
Due to the Covid-19 pandemic, the Principal Act was amended by an Ordinance entitled The Epidemic Diseases (Amendment) Ordinance, 2020 promulgated on 22.04.2020.
The amendment inserts a number of sections, one of which is Section 1A which defines various terminologies for the purpose of the Act, such as "act of violence", "healthcare service personnel", "property' etc. It amended Section 2A by including in addition to ships; buses, trains, goods vehicles, and aircrafts.
A new section being section 2B was inserted which prohibits violence against any health care service personnel during an epidemic. Section 3 was renumbered with the existing provision as sub-section (1) and new sub-sections (2) and (3) were inserted which prescribes penalty for those indulging in acts of violence against health care service personnel for a period of not less than three months which may extend to five years, with fine of not less than rupee fifty thousand but which may go up to rupee two lakh. And whoever commits violence to health care service personnel leading to grievous hurt as defined in IPC 320 shall be punished with imprisonment of not less than six months which may extend to seven years or with fine which shall not be less than rupee one lakh but may extend to rupee five lakh.
Another new section being section 3A was also inserted which prescribes the mode of investigation of any acts of violence against health care service personnel. Sections 3B, 3C, 3D, 3E were also inserted, which relate to the prosecution etc in such cases and is not too relevant to the present object.
Section 3(1) of the Act provides that any person disobeying any regulation or order made under this Act shall be deemed to have committed an offence punishable under section 188 of the IPC.
IPC 188 which comes under Chapter X "Contempts of Lawful Authority of Public Servants" reads "Disobedience to order duly promulgated by public servant- Whoever, knowing that, by an order promulgated by a public servant lawfully empowered to promulgate such order, he is directed to abstain from certain act, or to take certain order with certain property in his management, disobeys such direction, shall, if such disobedience causes or tends to cause obstruction, annoyance or injury, or risk of obstruction, annoyance or injury, to any persons lawfully employed, be punished with simple imprisonment for a term which may extend to one month or with fine which may extend to two hundred rupees, or both; and if such disobedience causes or tends to cause danger to human life, health or safety, or causes or tends to cause a riot or affray, shall be punished with imprisonment of either description for a term which may extend to six months, or with fine which may extend to one thousand rupee, or with both".
Assuming that disobedience of the guidelines can cause danger to human life, the penalty that can be imposed is imprisonment for a period of upto 6 months or with a fine of up to rupee one thousand, or both. As section 3 of the EDA provides penalty, there is serious concern about the imposition of fines through a regulation, as it is silent on framing of regulation for fines only; and there is already a specific provision for penalty under the Act. Fines are penalty and can the state government lay down penalty which are in variance with what was laid down in the Act; or the basic question is can the State lay down new laws which were not provided in the Act itself through regulation? Under the Act, the maximum penalty is one thousand rupee while in the Regulation notified it is ten thousand rupee. Perhaps the State had over-exceeded its power while notifying the Regulation dated 25th July 2020.
Many states have also notified Regulations under the EDA for control of the disease but none had perhaps done so for levying fines and this writer is yet to see any such regulations of other states.
The regulation is perhaps an attempt to ensure that the lockdown is complete but seems a colourable exercise of power in a democratic country which can lead to authoritarianism. The state has two laws to deal with the matter, as mentioned above the EDA and DMA. Section 51 (b) of the DMA empowers to prosecute those who refuses to comply with the directions that is the guidelines and as in the instant case non compliance of the guidelines can lead to loss of lives or imminent danger thereof, they can be got convicted for a jail term of upto two years, or fine, or both.
The limit of the fine is not laid down and it will be for the court to decide on the quantum. This is a much more powerful law to ensure compliance and it is not very clear why the establishment is shy of using it. Why are they so reluctant to prosecute but feels satisfied with the fines only?
From the reaction of the public, though there is certain fear there are still those who continue to violate the guidelines, though the establishment may target specific persons whom they presume are inimical to them!
The above view is not objection per se to the levy of fines, but on the colourable exercise of power in notifying the Regulation, and there is a serious concern that if any citizen files a PIL and the Regulation is struck down as excessive and beyond the powers given under the relevant provision of the Act; it can be a major setback in the efforts to ensure compliance of the guidelines.
It may also be added that the restriction on travel is not applicable to personnel of security forces but the spread in Jiribam, Kangpokpi and even in Churachanpur are among the security personnel brought by those who return from other states from leave.
Can't the state provide certain guidelines to ensure that those returning from other states undergo strict quarantine within the organisation, if not outside?
The cluster spread therein indicates a weak quarantine system.
There seems a lack of coherent response, with Thoubal district separated for harsh treatment. Yes, there is cluster spread in some parts of Thoubal Districts but not the whole of the district.
However, due to the acts of the government xenophobia sets in with road coming out from Thoubal barricaded. Even two patients from the district died due to alleged refusal of doctors to treat them as they are from Thoubal. Imphal West had also seen a rise in the positive cases with no travel history. But only a few pockets were contained. Xenophobia will only cause more difficulty in combating the diseases as all have to fight unitedly.
Under the DMA, the NDRF and the SDRF should be in the forefront in the response to any disaster. But in Manipur where are these forces? Except for spraying sodium hypochlorite here and there, no one sees or knows their activities. Has the leadership of these organisations washed off their hands in this national disaster?
Disaster does not only mean flood, fire, earthquake, etc but includes diseases or even biological warfare. And they should be prepared for any such eventualities and if not, they should either be trained for any such eventualities or throw them out and make fresh recruitment of those willing to learn and act.
(The views expressed are the writer's own)
First Published:
July 28, 2020, 9:06 p.m.