Why Manipur senior IPS officer shot himself?
The situation in and around Imphal city was calm and peaceful with no untoward incident that July day.
---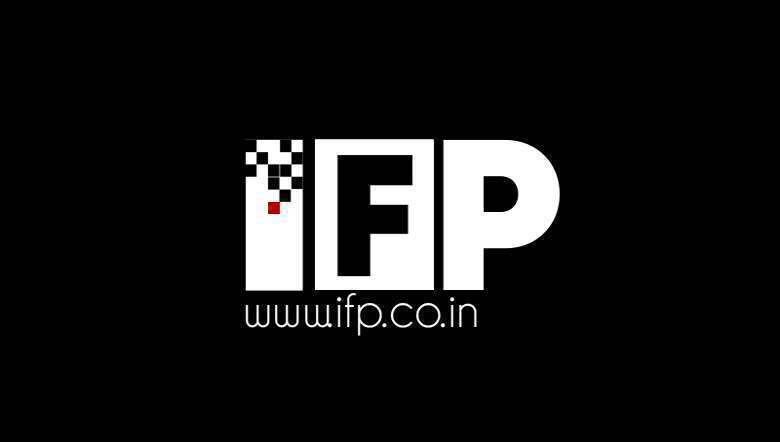 July 18, 2020 was a pleasant day. No rain though July is a rainy season.
No sunshine and so not hot and humid though summer time. Covid scare and panic had slowly disappeared though the number of people getting infected and those recovered from the same kept surging. Shops and business establishments in the city had slowly started to limp back to normalcy after months of severe lockdown. The situation in and around Imphal city was calm and peaceful with no untoward incident that July day till the big shocking news went viral on e-media and took everyone particularly those in the police department by surprise.
"Manipur ADGP Law and Order shoots himself" was the shocker. The incident occurred around 1 pm and the man who pressed the trigger on himself is Arvind Kumar, a 1992 batch IPS officer of Manipur cadre and holding one of the most important posts in the police department – Additional Director General of Police –ADGP (Law and Order).
Very few in the state police higher hierarchical establishment knew Arvind Kumar well as he had spent a large chunk of his service period on central deputation. He was in the Intelligence Bureau (IB) for over fifteen years. He has been repatriated to his parent cadre Manipur recently (about four to five months back to be specific). He went on leave for sometime after he reported back to his parent cadre. This makes all the more difficult for many IPS officers, including myself, the writer here, to understand his nature more as we rarely meet or interact each other. But one thing common for many officers of the state and elsewhere who have had at least a glimpse of his personality and nature is that Arvind Kumar is a man of few words. But he would never like to keep a work entrusted to him pending. He is known as an introvert to the core and does not talk much.
He was never seen smiling and much less laughing. This does not mean that he never speak even when it is necessary or when somebody ask him something. It's just that he does not talk much. He seems to be a nice good human being too.
Surprisingly and interestingly, such a quite man who has never been seen smiling, laughing and even talking was seen not only smiling, laughing and talking that day minutes (not hours!) before he trained his gun on himself though restricted to split seconds each only anyway. Here is how such rare occurrence had been witnessed:
A committee under the chairmanship of Arvind Kumar constituted to determine and recommend officers of the department to be awarded two trophies in recognition of police related good works had a sitting in the office of the chairman on 17 July last. I was a committee member here. I was informed the day before that day that chairman sir wanted to complete the work soon. First the committee sitting was fixed at 11 am of the day and then postponed to 3.30 pm the same day. The committee met for the business and accordingly finished what was to be done that day itself. The following day, ie; 18 July, we, the committee members were asked to attend a review sitting (meeting) to rectify an oversight in the exercise. The time fixed was 12 noon. We met at the appointed time and place, that is, 12 pm at the chairman's office chamber located at the 1 st Manipur Rifles guest house first floor.
Since it was just a review and rectification exercise only the committee sitting did not take much time to complete the work. As usual we were served tea. As we had tea, I, in my usual way of commenting things mostly in lighter veins just said something with regard to the ensuing state level Independence Day celebration programme as the names recommended for the said trophies were to be announced and given away during the Independence Day program only. "Due to this covid and the current state political situation the program (Independence Day) will be marked not only by social distancing but also political distancing", I just commented with a humour tinge. The mention of 'political distancing' seems to have amused Arvind Kumar (sir). He smiled and said "political distancing" after me and laughed (without sound). This was perhaps many of us, particularly the committee members heard Arvind Kumar (sir) speaking a word outside official matter and saw him smiling and laughing though for a very brief moment. The entire business in ADGP (L&O)'s office chamber including tea time lasted just about half an hour only.
As the committee review sitting was over around 12:30 pm we all dispersed from there and headed towards our respective destinations. I drove straight to my office located at 2nd Manipur Rifles gate barely two km away from 1st MR. A subordinate officer (Dy.IG) of mine who too was in the committee meeting drove behind me to my office as we had to discuss some official matters. As soon as we settled down in my office chamber and started discussing things a phone call for the Dy.IG disrupted came and disrupted him. He declined the call. But the call phone call rang repeatedly. "Excuse me sir, let me take the call". "No problem, just go ahead". As soon as the Dy IG said hello, his voice decibel went higher and soon turned to be a shouting – "What, … what??!!....., Ok I am coming". "Sir Arvind Kumar shoots himself and is being taken to to hospital", he relayed the shocking news to me even without cutting the line off his phone and stood to rush. "Ok, just rush ahead and inform me which hospital, me too rushing". Without putting things lying on my office table in order I too made a hundred meter sprint type driving as I called on my mobile phone to know which hospital the critically injured was rushed. I was one of the officers to reach the hospital where the injured ADGP was taken. The officer's better half and one of her lady friend too soon arrived at the hospital. And within no time a host of senior bureaucrats both from the uniform and civil wing congregated at the Raj Medicity hospital where the injured was straight away stretchered into the ICU ward.
How did he shoot himself? Since Arvind Kumar had just few days back taken over the charge of ADGP-L&O, there were some young IPS officers of the rank of Additional SP from different districts trying to formally call on him that very day. These officers were waiting at the guest house officers lounge to get the signal from the ADGP to "come in". They were waiting because the committee sitting was in progress. But even after the committee dispersed they never got the signal to enter the senior officer's office chamber. It was later on, pieced together, that the ADGP had locked himself up from inside as soon as we the committee members left his office room. What went on with the ADGP for about half an hour after we departed from his office is still not known and perhaps will never be known too.
Soon the staff of the ADGP sitting on the same floor heard a familiar but peculiar bang. At first they thought it could be a ripe mango falling and banging the CGI sheet roof. They rushed out to confirm it but found no mango around that could have created such a sound. Then they enquired if any of the police officers' escort, including those of the young IPS escort personnel had accidentally or otherwise fired from their service weapons. No one did. This convinced the office staff that the gunshot was really from inside the ADGP's office chamber. The ADGP's office room and the staff's room are separated by an unoccupied/empty room. This little distance plus the officer's room bolted from inside must have reduced the gunshot. The staff went straight and pushed the officer's office door but to their growing suspicion found the door bolted from inside. No option but to break open the same. Once opened, the ADGP was seen lying in a pool of blood. Those around immediately informed others and immediately evacuated the critically injured officer to the hospital though inquest and forensic formalities were not compromised either.
The doctors at the Raj Medicity immediately swung into action and tried their best to save the life of the critically injured senior IPS officer. It was ascertained that the officer had put the barrel tip of his service revolver on his chin and pressed the trigger. The bullet pierced through his left side eyes and exited through the skull. Those well wishers who thronged outside the hospital could do nothing but pray in their hearts for the extension of their injured colleague's life and to wait for the updates on his condition. By around 4 pm, the same day much to the relief of all concerned well wishers, it was announced by doctors treating the patient that he has regained consciousness and responding to treatment. They went on to inform that if his condition is stable next day, then he would be airlifted to Delhi for further treatment.
The following day, that is; July 19 (2010) being Sunday made no senior officers of the police department relaxed due to the uncertain condition of the injured ADGP. The good news came soon that the condition of ADGP improved to the extent that he was fit to be airlifted. Air ambulance touched Tikendrajit Imphal International airport by 4:30 pm and the injured was flown to Delhi and treated at the premier medical institute of the country, the AIIIMS. The more good news update shared by those attending the injured officer at the AIIMS is that the required surgery has been conducted successfully and he is responding well to his treatment.
Sources say that Arvind Kumar had a medical problem. Some says that the officer had depression. A senior police officer of the state (name withheld) commented "who does not have a medical problem or depression at one point of life?" If he (Arvind Kumar) had a medical problem or was suffering from depression he should have then been made to rest from work or counselled by appropriate counsellors. More than physical ailment or mental depression what human beings cannot endure is loss of face and grace though it does not mean to say here that Arvind Kumar had one such could not endure the same.
Police officers, including working and retired training their guns on themselves are nothing new in the country. Himanshu Roy, an IPS batch of 1988 Maharastra cadre and then ADGP shot himself to death in May 2018 after leaving a suicide note that reads "no one is responsible for my death". He was said to be battling cancer.
Amit Singh, an Assistant commissioner of Delhi Police shot himself to death in November 2018 for reason not known. Former Assam DGP Shankar Baruah allegedly shot himself to death in 2014 few days after CBI raided his residence premises in connection with a financial (Saradha) scam. These are just a few instances of high ranking police officers taking their own lives but there are many cases of police officers at the lower rung in the country committing suicide mostly using their own service weapons. Self abrogation of shooting self to death in the army and para-military
establishments in India too is very common. India ranks highest in suicide among the South East countries.
According to WHO report, eight lakh people across the globe commit suicide every year. Not all who committed suicide leave suicide notes. ADGP Arvind Kumar's case at the most can be termed as a suicide attempt though he never left a note indicative of suicide tendency. It is not known if he had pressed the trigger of his firearms (revolver) accidentally or otherwise. If intentionally, then why did he shoot himself? Only he knows. And being a quite person he may never tell it too.
First Published:
July 23, 2020, 9:55 p.m.