Loving the unloved
By every sensibility of the essence of humanity and love that is naturally attached to it, we have every responsibility therefore to find means to approach and address the issues of failure.
---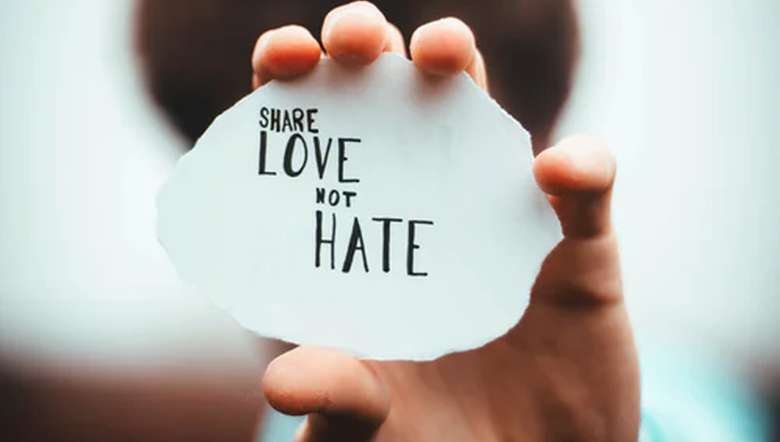 Representational image (PHOTO: Unsplash)
---
G.K Chesterton's message about Love will always lead the rest. He was an English writer, and philosopher who was also referred to as "the prince of paradox." In his message about love, he preached a strong and lucid concept of love, stating that tolove means loving the unlovable.
The statement may well spark our curiosities albeit in unspecific terms. We may ask ourselves what would be the intended meaning. In fact, several conclusions could be drawn from this statement. Out of many, one can simply be an unconditional love. This means to love a person without having to look for reasons, which then points us to loving a person not because of his/her virtues but because of our own –of the simple fact that we are loving. A more noble bearing could be to love a person because he/she is utterly pathetic, and with that we are compassionately moved towards that person in whatever manner which can be largely defined as love.
A question may then be asked, "Why do we love the unlovable?" The answer is rather simple albeit unnoticed by most people or, maybe, simply ignored. It is plainly because that is the true essence of Love. Otherwise, what is love that loves only in return for love? In fact, that would cease to be love at all, instead, all it will be is just a mere relationship with mutual benefits –a mere misconception. The Christian Bible (I Corinthians 13) markedly points that LOVE is kind; it does not envy, it does not boast, it is not proud, it is not rude, it is not self-seeking, it is not easily angered, it keeps no record of wrongs, it does not delight in evil but rejoice with the truth. It always protects, always trusts, always hopes, always perseveres, and most of all, the Bible says, Love never fails. I believe with it we can retrospect our concepts of Love; that it must be realised in its essence; that it transcends and is the greatest of all virtues, and can in no way be limited to the privileges of the self alone.
However, sadly, our society has fast-forwarded itself and with it seems to have lost the essence of Love in its swift transition. The supposedly redefined love has unfortunately in its core mostly the craving for materialism –something which can be seen and gained –something which is physically appealing and pleasurable –as opposed to an abstract yet a transcending value that holds our lives together until so far. This redefined love has come to defy about all forms of genuine benevolence and the true essence of kindness but has encouraged opportunism and other forms of self-centred dispositions in our outlook of the world and subsequent thoughts and actions. Thereupon, this has grown to crumble the morale of our society, and above all, our humanity towards one another as the same human kind.
While we are grumbling over the ostensibly morally decaying world and human society, unfortunately, we are often blinded of our own negative impacts on society. The point is that we do not realise that most of our thoughts and actions of everyday lives can be detrimental to the shaping of the nature of the society. This means that most of what we dislike about our society has itself deeply rooted in each of us. That is because society is primarily the product of each of us. Stating that, the imperatives of realising our roles in building a desirable society has to be prudently addressed. Furthermore, the issues concerning moral values and principles of life are also to be given its proper emphasis in order to bring about a shift in our emotional and intellectual dispositions from self-centrism to humanitarianism.
For instance, while it is naturally commendable to felicitate success, one may wonder why failure remains unaddressed. The culture of felicitating successful persons, HSLC candidates in context (HSE examination results are also awaited), has grown extensively. A particular successful candidate or a position holder will be feted by almost every notable personality and agencies (newspapers today are filled with who fetes who). What about the unsuccessful? When the successful alone are encouraged, what happens to the failing? Who encourages them? Implicit then is the fact that we don't truly care. This is not to against the courtesy of individuals and corporations in encouraging people (students) for greater heights nor is it an antagonism against such. However, the question is "why not" also for the people who obviously need it the most. In fact, successful people are successful because they have the potential and are already encouraged. Who essentially needs encouragement are rather those who fail. What then do we do about that?
Pressing on, one can be reminded of Charles Darwin theory of survival of the fittest in his On the Origin of Species.  But on the other hand I guess science is all about statements and proofs and has therefore, to an extent, disregarded the essence of being human –of our hearts and emotions that set us apart from others. Wherefore, we cannot leave the left. By every sensibility of the essence of humanity and love that is naturally attached to it, we have every responsibility therefore to find means to approach and address the issues of failure which maybe mental ignorance of lack of inspiration and motivation, intellectual incapability, financial strains, and individual and societal impediments among others.
For that reason, tomorrow, I wish to learn that an encouragement and a career counselling meeting was held for the unsuccessful candidates of the recently declared HSLC examinations. The otherwise, one can be utterly convinced, defies love and defiles humanity. I wish to believe that many, if not all, have realised their potentials and have found ways to awaken them; that these students have garnered the courage to break the stereotype and were able to come out to explore beyond the academic opportunities. I wish to hope that the society has turned its minds and actions towards inclusiveness from exclusivity, and from not caring to actually caring, and that above all, the hopeless are given hope.
Who will then begin this divine mission? This is a challenge not just to you and me but for the entire humanity –who will love the unloved?
First Published:
July 11, 2020, 11:36 p.m.