Drug peddler arrestedin Thoubal
The Anti-Smuggling Unit, Customs Division, Imphal team detected 538.6 grams of heroin powder packed in 50 soap cases with assorted colors
---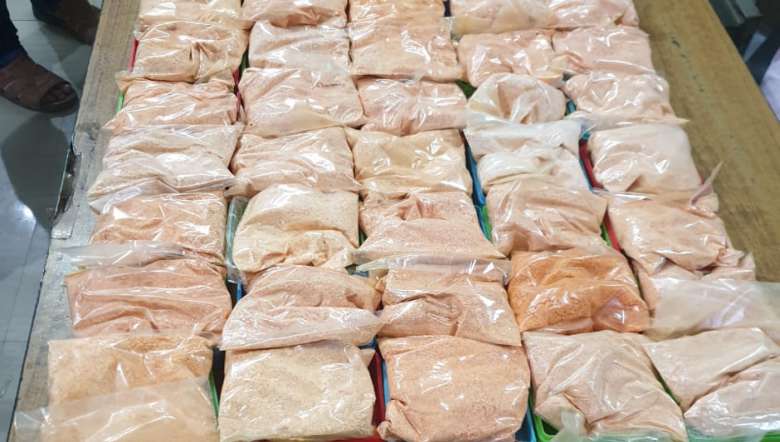 (PHOTO: IFP)
---
Officers of Anti-Smuggling Unit, Customs Division, Imphal have arrested one female drug peddler and seized heroin powder worth Rs 1, 07,72,000.
A release issued by superintendent, Anti-Smuggling Customs Division, Imphal, P Roben Singh mentioned that the peddler has been identified as one Anandi, 18, daughter of Md Ataola Khan, a  resident of Phundrei Makha Leikai, Thoubal district.
She was arrested along with the contraband drugs near Tribal Market, New Lambulane, Imphal East district on Wednesday at about 5pm, it said.
On further verification, the team detected 538.6 grams of heroin powder packed in 50 soap cases with assorted colors from the possession of Anandi.  A case has been registered on Wednesday under the relevant provisions of NDPS Act 1985. Further investigation to nab the other offender(s) of the case is going on, the officer added.
First Published:
July 10, 2020, 11:17 a.m.