B Gamnom Killing: Organisations demand release of those arrested
The organisations also cautioned against launching various forms of intense agitations from November 10 if the three is not released within the stipulated time.
---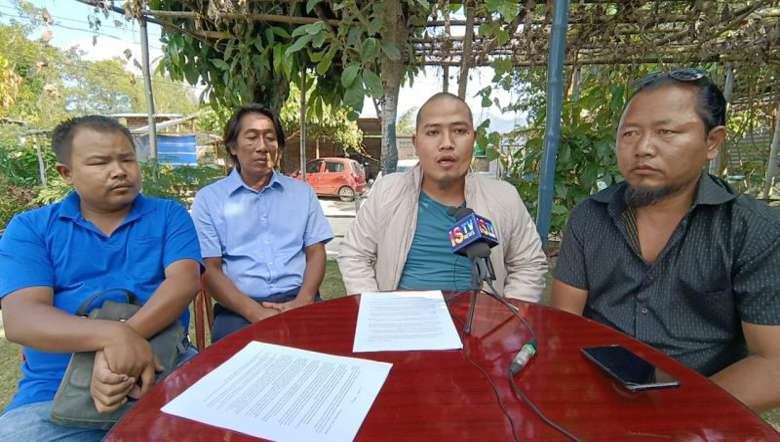 (PHOTO: IFP)
---
Kangpokpi civil voluntary organisations on Sunday demanded the Manipur government and authorities concerned to release the three persons who were arrested on October 25 in connection with B Gamnom killing within three days.
The organisations also cautioned against launching various forms of intense agitations from November 10 if the three is not released within the stipulated time.
General secretary KSO Sadar Hills Thangtinlen Haokip on behalf of the organisations said that on October 25, three individuals Hentinseh Singsit, Seigoulun Singsit and Henminlun Misao were arrested by Imphal West police commandos and Assam Rifles and they were incriminated in the B Gamnom firing incident of October 12, during which three innocent civilians were killed.
The truth is that the three individuals who were arrested were drug users and other psychedelic substances and they are not KNF-N cadres as alleged but innocent people who have no connection with the firing incident or the party in question, he said. The three of them were first handed over to Patsoi Police Station and were transferred to Porompat Police station on Saturday, he added.
He continued that Hentinseh is a known drug user from K Phoipi, Motbung under Kangpokpi district and was kept in New Life Rehab Centre at Imphal four months ago. During the time of the incident, he was still in the center and came home on October 15 on leave, he said.  
He also pointed out that a media team along with family members visited the rehab center and met the officials as well some of the inmates who confirmed that Hentinseh was in the rehab till October 15.
"If Hentinseh is not a superhero endowed with wings and can fly back and forth, then the possibility of his involvement in the incident is impossible," he further said while adding that the police should meticulously check whether the accused has got wings or not.
He said that Seigoulun who is also from K Phoipi Motbung is a juvenile and an under-age born on November 14, 2003, and he is also a drug user but the police had written his age as 20 years while the arresting authority had failed to determine his age which is a total violation of human rights vis-a-vis Juvenile Justice Act and non-compliance of the provisions therein.
He appealed to the Child Welfare Committee to have a look at this lapse on the part of the police officials concerned.
Last month, the family of Seigoulun Singsit came to know that he was using drugs and they had decided to keep him in a rehab but due to financial problems, they kept the plan on hold, he said. "Seigoulun never move out from the village except in the early part of the year where he went to Tamei sub-division as a labourer for the construction of a house," he added.  
Thangtinlen Haokip continued that on October 22, Seigoulun told his mother that he will be joining a Bible Camp that was meant for drug addicts and left home but much to their surprise, they came to learn of his arrest.
In spite of the knowledge that they are drug-dependent, putting them in police custody and further remanded them for judicial custody is highly condemnable, asserted Thangtinlen Haokip.
He further appealed to the media fraternity to undertake investigative journalism and find out the facts while urging the voluntary organisations of Manipur to look into the matter as this could create a bad precedent in the future if justice is not delivered to these three innocent civilians.
"It is our humble appeal to the authorities concerned to review their case and release them within three days without any condition on humanitarian grounds," he added.
He further said that after closely observing the drama of this botched-up arrest the family members of the three arrested are at least glad that the Manipur police had not linked them with ISIS-K who are responsible for numerous bomb blasts and terrorist acts in Afghanistan.
The organisations cautioned that it will launch intense forms of agitation in case the trio is not released within the stipulated time.
First Published:
Nov. 8, 2021, 12:07 a.m.