Law in Motion | Cyber Crime: How to secure your mobile handset?
What is Central Equipment Identity Register on Stolen/Lost handsets? Read on to know all about it.
---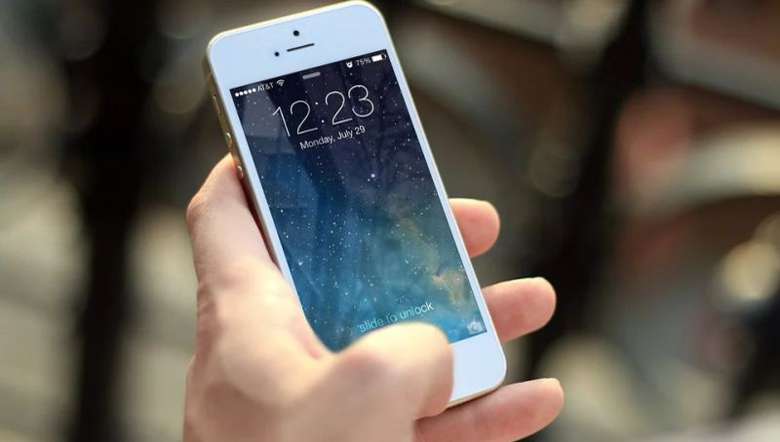 Representational Image (Photo: Pixabay)
---
LAW IN MOTION - 27
CYBER CRIMES – 5
Is there a central registry for stolen handsets? No, there is no country-wide Central Registry for stolen or lost mobile phone handsets.     
However, the Ministry of Information Technology and Department of Telecom, in 2019 launched a portal www.cier.gov.in called the Central Equipment Identity Register which has two basic functionalities
Blocking or Stolen or Lost Mobile Phones
Checking the IMEI details of mobile handsets.
These services of Blocking of Stolen/Lost Mobile were initially available in Delhi and Maharashtra and it  is not sure whether other states have joined in.
The service of IMEI is available for users throughout the country.
What is Central Equipment Identity Register on Stolen/Lost handsets?
As mentioned above, the portal www.ceir.gov.in has an interface where residents in Delhi and Maharashtra can report incidents of theft or loss of their mobile phones to the portal. Once reported, the portal also provides the following functionalities:
Reporting theft/loss of mobile
Blocking of services to the stolen/lost handset
Unblocking of services if the handset is found
Checking the status on whether he mobile has been found/located.
However, to lodge a report on this portal, the following information has to be provided:
Device Information
Mobile Number – if there are two SIMs, both numbers;
IMEI Number – if the handset has two slots, both IMEI numbers;
Device Brand;
Device Model;
Purchase Invoice – if available;
Lost Information
Time of Loss/theft;
Place of Loss/Theft;
District of Loss/Theft;
State where Loss/Theft occurred;
Police Station;
Police Complaint number.
C. Mobile Owner Personal Information
Name of Owner;
Address of Owner;
Identity Document;
Identity Number;
Email address of the owner;
Mobile number for OTP.   
The filling of most of these fields are mandatory.
What is Central Equipment Identity Register on Know Your Mobile (KYM)?
Theportal www.ceir.gov.in also gives link to an application "Know Your Mobile". This application is available on playstore (Android phones) as well as for iOS (Apple Phones). The application can be downloaded and then used to find out details about mobile handsets. The app can display data either based on the IMEI numbers (*#06#) or through the barcodes installed and pasted on the handsets. The information displayed includes the Manufacturer name, Brand and the Model of the handsets.
This app can be used by the police officers for investigation of theft cases of mobiles or other crimes or by the victims to lodge FIRs or Police complaints or by prospective buyers before buying any second hand or used handsets. Therefore, if the search of the IMEI does not yield any result or the IMEI is 00000000, it is advisable not to buy that mobile phone.  It also gives informationwhether the IMEI is VALID.
Does Police maintain a Stolen Mobile Database?
Frankly speaking, NO.At least there is no national level database of stolen or lost mobile phones maintained by the police. This, however, is both strange as well as odd because in either case, a victim would first come to the police with a complaint.
It is indeed surprising that very little thought has gone in this direction.
What mechanism for maintaining a consolidated data of stolen/lost handsets exists in police?
Hypothetically speaking and ideally, police is and should be the first point of contact and reporting for any crimes or incidents involving theft/loss of mobile phones. Therefore, police should have the updated and correct database of all such instruments. Hypothetically, idealism is rare.
In practice, as soon as a mobile handset is stolen/lost, the victim is expected to report the incidents to the police. Although all such instances are not reported, a sizeable number do get reported. However, non-reporting by the victims is the first lacuna. This creates a gap.
The second step involves the report by the victim to the police. It is common knowledge that police is hesitant to record all cases of theft/loss of mobile handsets. In a worst-case scenario, the complainant is simply turned back citing issues like jurisdiction (the theft/loss has occurred in another police station's area) or incomplete information (which actually is bullshit if even the mobile number is being provided) or being over-worked with other matters or that these are minor incidents etc.
The third step is the reporting to the police but the police not making or creating any official records for the complaint/report.The complaint letter/report is simply accepted at the police station without acknowledging its existence or even making a GD Entry or any other official record. This actually may mean that the police would not take any action to recover or retrieve the phone because it does not actually figure in its record.
The fourth step would be where the complaint/report to police is entered in the General diary or the Station Diary or roznamcha or a copy of the report is duly acknowledged by the police on the body of the report with a mention of the GD Entry number and other details.A copy of the GD Entry duly signed and authenticated is provided free of cost to the complainant.This practically means that the police somewhere have at least acknowledged that a crime/incident has occurred and a record exists with it.
In the best-case scenario, not only a GD Entry is made but an FIR may also be lodged by the police and investigation would be taken up.
Out of these possibilities, clearly, it is only in the latter two cases that the police would maintain any sort of a data or database of the mobile handsets reported lost/stolen. Therefore, the number of cases where such a database exists are very few in comparison to the total number of incidents taking place.
Periodically, the SP offices or DIG offices or IGP or the Police Headquarters or even the SCRB/NCRB may also require returns to be filed about incidents involving stolen/lost mobile handsets. However, going by what I have explained above, it is only the latter two cases which would be reported to the senior/supervisory levels.
Thus, suffice to say that the databases are maintained but are way off the mark and inadequate. These databases are unreliable from either the statistical perspective (how many mobiles have been lost/stolen) or even from the perspective of police action to prevent, detect or trace the mobile phones.
It is indeed surprising that what the portalwww.ceir.gov.inseeks to achieve could have been better achieved either through the CCTNS or by the police forces in the country, had they acted in unison.
How can I secure my mobile handset?
Physically, the only way is to be careful in handling the handset and not misplacing it or dropping it. However, there are other things one can do to retrieve the handset or retrieve the data or minimize data losses or harm. Although not an exhaustive list, some of the things one can do are as follows:
Always sign in using an email, preferably a google or gmail account – once this is done, the google enables a number of background features which are helpful;
In your handset, keep your synchronization or sync settings on– If this is done, google enables your data to be saved to google-Drive. However, what gets saved depends on what you enable in settings and the space available for the Drive;
Keep your mobile 'Location' 'on'. If the location settings are 'ON', your mobile phone automatically records and saves all your locations. Most of the locations are saved on an 'on-time' basis and google preserves this history over prolonged periods. This means that even your location at the time of the theft/loss of the handset can be known/deciphered by the investigators or user;
If your phone is 'sync on', you can retrieve or erase almost all the synced data of your phone from any location. This is possible because all this data is saved by google/gmail related apps and hence if you can access your email accounts on google, you stand a very high chance of retrieving the 'synced' data.     
If your phone is 'synced' you can also remotely login into your gmail/google account and remotely erase the data on your mobile (entire data or selectively) or log-out of all google apps or use the phone capabilities to do multiple other things.The 'sync' feature,evenallows a user to access multiple devices or see their activity remotely.
This sync featurecan be helpful in knowing the latest location of your phone -after it is lost/stolen,provided the thief/user has not changed the login and user details.
There are other mobile apps which can be downloaded from google playstore and installed on your mobile handset which can help you set-off alarms on a stolen/lost mobile too. Some of these apps can be downloaded separately too.
Suffice to say at this stage that there are many features which can be helpful. We shall deal with them in due course.
(...To be concluded)
First Published:
Sept. 27, 2021, 12:27 p.m.