KSO congratulates successful UPSC candidate Hatchinghoi Haokip
Hatchinghoi Haokip secured All Indian Rank 637 in the recently declared UPSC Civil Service Examination 2020.
---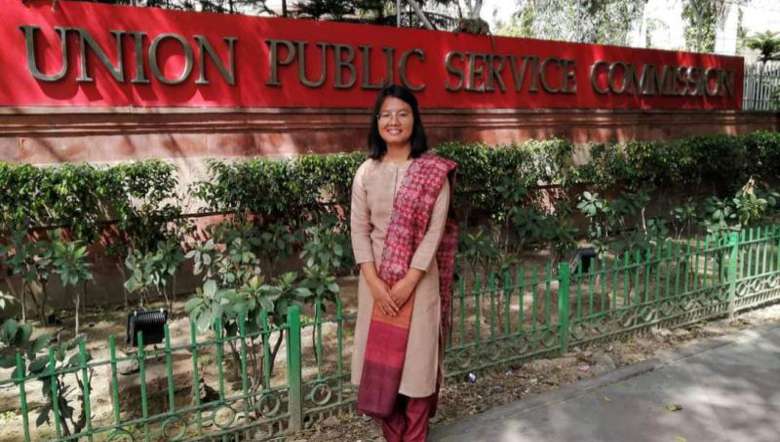 The Kuki Students' Organisation-general headquartesr congratulated Hatchinghoi Haokip for securing All Indian Rank 637 in the recently declared UPSC Civil Service Examination 2020.
KSO Education secretary Thangmoi Haokip said that with the declaration of the result of the Civil Services Examination 2020 conducted by UPSC, the organisation is pleased to learn about the success of Hatchinghoi Haokip, daughter of Jamkhomang Haokip, and Nemjalhing Haokip of district headquarters, Tuibong, Churachandpur district.
He continued that Hatchinghoi Haokip completed her studies from IIT Madras in Chemical Engineering in the year 2015.
He further said that there may be many ups and downs for Civil Service aspirants while preparing for the prestigious examination but despite difficulties, Hatchinghoi Haokip has bridged the gap of success in the Civil Services Examination.
While conveying the heartiest congratulations and lauding the stellar performance of Hatchinghoi Haokip in cracking the prestigious examination and making it to AIR 637, the student's body believed that hard work has paid to achieve the goal as it would not have been possible without hardships and strong determination.
"May your success become a light for youngsters to follow your footsteps. Your success proved your sincerity, persistence, perseverance, and commitment," he added.
 The student body also wished her the best in her future endeavours.
First Published:
Sept. 26, 2021, 1:58 a.m.