DESAM appeals for action against Naorem Biraharai College principal in-charge
DESAM alleged that certain malpractices committed by Ningombam Shitaljit have been uncovered which deserve termination from service
---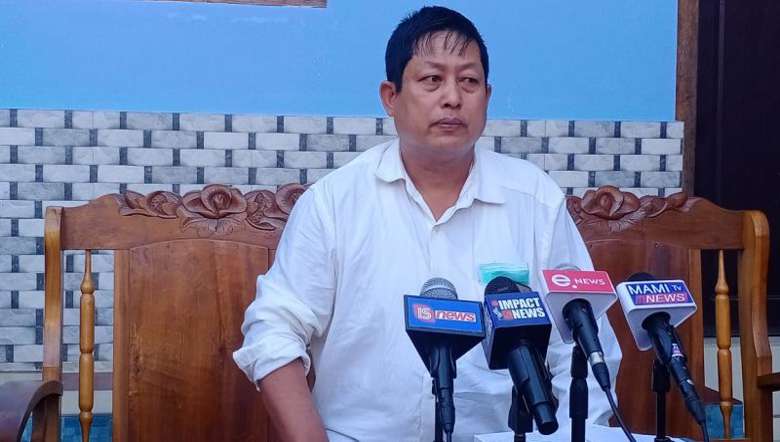 Naorem Biraharai College principal in-charge Ningombam Shitaljit
---
Highlighting the alleged malpractice conducted by Ningombam Shitaljit in becoming the principal in-charge of the Naorem Birahari College, Imphal, the Democratic Students' Alliance of Manipur (DESAM) appealed to the state government to take up disciplinary action against Shitaljit.
In this regard, the DESAM on Friday submitted a memorandum to the chief minister of Manipur.
The memorandum alleged that certain malpractices committed by Shitaljit have been uncovered which deserve termination from service as he entered service without even fulfilling the basic criteria.
It elaborated that he was appointed as temporary Physics lecturer of the college in December 16, 1996 and as per his certificate he completed his M Sc in Physics in 1997.
"As a matter it raises a question as to how he had been appointed as a lecturer even before obtaining his master degree and also raises a red flag that he perhaps led the then governing body to believe that he is qualified to be appointed a lecturer," it added.
It also requested to initiate disciplinary proceedings  immediately against Shitaljit on how he was appointed as lecturer without obtaining master's degree and placed him under suspension during the inquiry.
Meanwhile, Shitaljit clarified to the media that he had not conducted any malpractices during his career.
Speaking to the media at his residence at Kwakeithel, Imphal, he explained that his appointment order was given by the then authority of the college, considering the urgent need of a physics teacher during that period. 
He also counter-charged against members of DESAM alleging that they called him at their office and manhandled him in front of the former principal of Naorem Biraharai College Akasini and it's vice-principal Kunjabati on September 21.
It is unfortunate that a student body is acting on behalf of some teachers, who are trying to grab the post of the principal of the college, he added.
First Published:
Sept. 24, 2021, 9:38 p.m.