Delay of ADC elections in hill districts is marginalisation policy: Former ADC members
The former ADC members of Senapati district stated that inclusion order of nine MLAs in the HAC as an interference and recruitment process for filling up of 125 vacant posts in the absence of elected ADC members is a 'voracious policy.'
---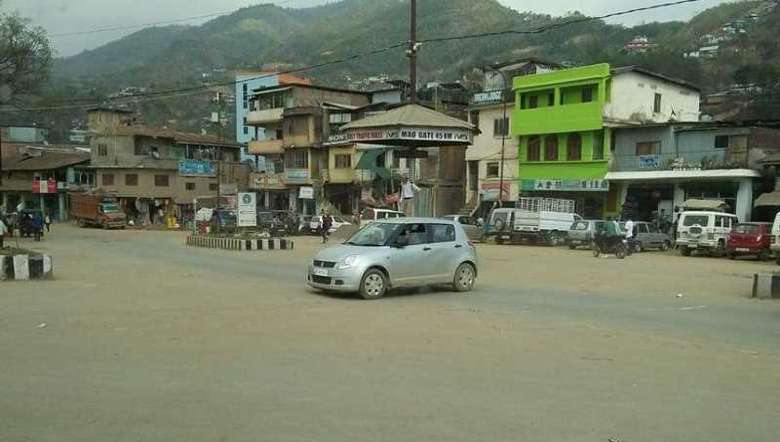 Hill district Senapati (PHOTO: IFP)
---
Former ADC members of Senapati district on Thursday termed the alleged delay of ADC polls in the hill districts of Manipur a policy of total marginalisation.  
This was expressed in a joint meeting of all former ADC members of the district held at Mao-Poumai Catholic Women Hall, Senapati on Tuesday, stated a release issued by the former ADC members.
It stated that the meeting was held in order to extend solidarity with the All Hill Autonomous District Council Ex-ADC's Association and Hill civil bodies in support of the Manipur (Hill Areas) ADC Bill, 2021, recommended by the Hill Area committee (HAC) in the fight for rights of the tribal communities in the state. 
The joint meeting felt the need to form a body called Ex-Members, ADC, Senapati district to assert their sentiment and demand the state government of what they felt fair, it added. 
ALSO READ: Ukhrul ADC caretaker chairman urges government for smooth passage of ADC bill
The release also mentioned that it has nominated RK Kaba as convener, Thisho Kriina as co-convener and Ng Rang as member of the Ex-Members Senapati district which was formed during the meeting. 
"The members present in the meeting also felt that the present imbroglio of the state government was due to failure of holding ADC elections in time and hence the ADCs election has become a game to be played between the state government and the stakeholders till the ADC election is conducted," it stated. 
ALSO READ: Manipur: HAC to recommend state government for deferring recruitment process in six ADCs
The release stated that inclusion order of nine MLAs in the HAC as an interference and recruitment process for filling up of 125 vacant posts in the absence of elected ADC members is a 'voracious policy.'
Moreover, the Go to Hills 2.0 programme has become a slogan without any action, it added. 
The release also appealed to the Manipur Legislative Assembly to convene a special session at the earliest and table the Manipur (Hill Areas) Autonomous District Council Bill, 2021, recommended by the HAC. 
First Published:
Sept. 23, 2021, 9:05 p.m.