Manipur can earn Rs 4,400 crore per annum by using its natural resources, says minister Th Biswajit
The Manipur Industry minister called for mass participation in bringing a great economical growth and making Manipur a self-reliant state.
---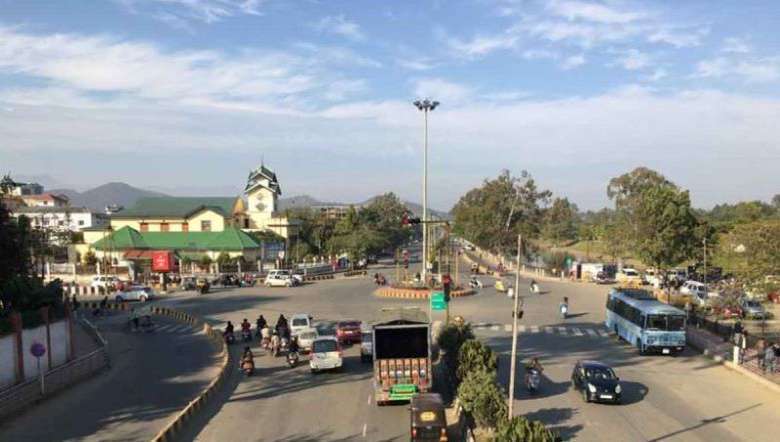 (Photo: IFP)
---
Manipur can easily earn revenue of around Rs 4,400 crore per annum if the state utilises its natural resources wisely, said Textile, Commerce and Industry Minister Th Biswajit on Tuesday.
He was speaking at the inaugural function of Vanijya Utsav (two-day State Level Exhibition on Exports: a meeting point of buyers and sellers) that was held at Hotel Classic Grande in Imphal.
It was organised by the department of Textiles, Commerce and Industry in association with the directorate general of Foreign Trade and the Federation of Indian Export Organisations. Altogether 16 stalls (5 Industrial Estate and 11 private) were showcased during the exhibition.
Biswajit said in order to bring an amicable solution regarding the misunderstanding among the public concerning the uses of natural resources, there is need of organising a forum which can be participated by the general public.
There is also a need for mass participation in bringing a great economical growth and making Manipur a self-reliant state, he added.
Informing that the various products of Manipur were exported to outside states and foreign countries during 2019-2021, he said such headway shows that the state is progressing in the field of trade and commerce.
Mentioning that producing more entrepreneurs will not only boost the economy of the state but will also help in solving the issue of unemployment, the minister said that as a result, the government is focusing on producing more entrepreneurs.
Highlighting the various schemes introduced by the government to promote entrepreneurships such as Single Window Policy, he elaborated that the policy will make the process of establishing an industry easy by providing and co-ordinating all services and clearance essential for expeditious establishment of industrial units.
Speaking as the chief guest, chief minister N Biren said that Manipur as land gateway to ASEAN has tremendous potential for development and growth and accordingly, development of connectivity infrastructure in the state has been a priority.
He informed that the rail connectivity of Imphal with Jiribam and other projects like the Trilateral Highway from Thailand to Moreh and Kaladan Multi Modal Transit Transport Project have immense potential to boost exports once completed.
Of 2,77,064 hectares identified as potential areas for horticulture crops, only about 62,200 hectares is covered at present, giving ample opportunity for expansion, the chief minister said.
Asserting that the handlooms and handicrafts products made of cane and bamboo and the Manipur pottery had unique and exquisite designs, he suggested that such products had great potential for exports.
To facilitate robust policy and strategic planning at the state level for promoting exports, he informed that the state government had constituted a State Level Export Promotion Committee and District Export Promotion Committees for preparation of the District Export Action Plans for each of the 16 districts.
Steps are also being taken to survey export potential and to frame Manipur Export Policy under Market Access Initiative of the ministry of Commerce, he added.
Biren suggested that a special provision on the lines of an Indo-Myanmar Border Free Trade through Moreh would boost the prospects of trade and exports in the state as transition to normal trade resulted in levying of 40 per cent duties, adversely impacting trade through Moreh.
In this regard, he appealed to the authority concerned of the central government to do the needful.
A branch office of the Passport Seva Kendra at Moreh would also be beneficial for trade in the region, he added.
He further mentioned that development of Multi Modal Logistics Park in the state has potential for the region and country in light of planned Trans Asian Railway Network, Trilateral Highway and Inland Waterways.
The exhibition will be immensely beneficial to the entrepreneurs and businesses in the state and in promoting local products, Biren said, "I am sure that it will provide valuable perspectives to better understand the potential areas and challenges in promoting trade and exports."
The function was also attended by union minister of state for external affairs and education RK Ranjan as guest of honour.
First Published:
Sept. 22, 2021, 9:02 a.m.