Post-COVID complications and reopening of schools
In the column, the author talked about the issues of post-Covid syndromes, the rise of new SARS-CoV-2 variants, the possible need for booster doses of COVID vaccines, and the pros and cons of re-opening of schools.
---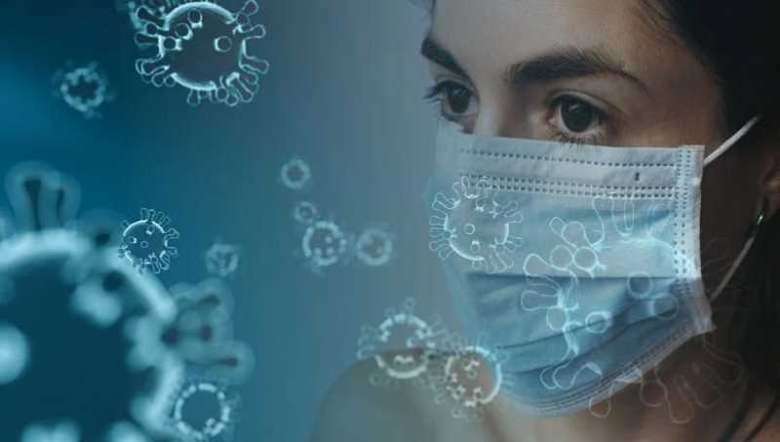 Representational Image (Photo: Pixabay)
---
Post-COVID Complications
We all have heard about black fungus (mucormycosis) cases in recovered patients of Covid-19. There has also been talk of MIS-C hitting children who had been infected with the coronavirus. And, there are several thousands ofLong Covidcases globally, individuals who're still suffering from fatigue, breathlessness, brain fog, lung fibrosis and other organ complications more than 12 weeks after they have 'recovered' from Covid-19.
Now, a new complication has been reported: gall bladder swelling and gangrene. Gangrene is a condition in which blood flow to a particular tissue/organ is cut off, leading to breakdown and death of that tissue/organ. Sir Ganga Ram Hospital, Delhi has reported 5 cases of gall bladder gangrene (DNA India, Sep. 17, 2021). These patients are all recovering from Covid-19. When they exhibited the symptoms of fever, abdominal pain, and vomiting, gall bladder swelling and gangrene were detected upon ultrasound and MRI examinations. Four of them had to undergo surgery to address the gall bladder disorder.
Experts are now advising that 'recovered' Covid patients having fever associated with abdominal pain and vomiting tendency must immediately seek medical attention to detect the possibility of gall bladder gangrene at the earliest.
New Variants
After all these worrying reports of alpha, beta, gamma, delta and mu variantsad nauseam, we had almost assumed that no new variants may emerge in the near future. But the tricky coronavirus springs surprises every time. A new SARS-2 variant has now been reported from Africa, a clear sign of things yet to come!
A.23.1is a variant first detected in Uganda in October 2020 (Deseret News, Sep. 17, 2021) and has since spread to about 26 countries. Though less than 2,000 cases of infection by this variant has been found globally, this new variant is concerning as it has no common lineages with the known variants of interest or variants of concern e.g. epsilon, zeta, eta, theta, iota, kappa and mu; and alpha, beta, gamma, and delta etc.
Its only close relative isA.30 mutantfirst detected in Angola, which might have originated in Tanzania. WHO has not classified A.23.1 as a VOI or VOC. This new variant has several mutations that are found in VOC but it has, in addition, 6 unique substitutions. As it doesn't share the same lineage with the variants driving the Covid surge, we don't know how it would behave in terms of transmission and morbidity and how it would respond to the currently used vaccines. As vaccination rates are too skewed across the world: 2% to 66%, from low-income (LICs) to high-income countries (HICs), there are countries or regions in a country where there is large spread of the virus among the unvaccinated and unexposed populations. Such populations would serve as breeding grounds of new variants. Therefore, it's urgently warranted to ramp up vaccinations across the world. As the world is now well connected, any part where there is low vaccination poses a threat to the rest of the world. The worst-case scenario will be the rise of dangerous variants with vaccine escape potential. In that case, we may face a 'totally new coronavirus pandemic' afresh, as our current vaccines will not act against them!
New delta sub-lineages are now reported to have caused the recent Covid surge in Bhubaneswar (Indian Express, Sep. 17, 2021). It's now suspected that these sub-lineages-AY.4 and AY.12-are behind the breakthrough infections in vaccinated individuals. Delta sub-lineages have also been found in Assam, Bihar, Karnataka, Mizoram, Telangana, and Maharashtra etc.
AY.12 possibly triggered the recent rise in Covid cases in Israel and AY.4 especially targets singly jabbed people.
Booster Doses
The case of booster shots is a veritable Pandora's box! Opinions are sharply divided over the issue. There are advocates who extol the virtues of a third dose of the vaccine. There are equally vociferous opponents who proclaim that this isn't the time to recommend a booster dose. The truth, as usual, lies somewhere in between!
A worrying scientific report has recently cropped up. The antibodies elicited by the original SARS-CoV-2 virus doesn't bind to the new variants (Sambad English, Sep. 18, 2021). This finding has also been reported in the premier journal,Nature Communications. Dr Nicholas Wu, UIUC, USA says that most vaccines in use trigger two major kinds of antibodies that target the spike protein of the coronavirus. Which means that the antibodies from infection with original virus may not bind to new variants including the currently surging delta variants. He, of course, says further that antibodies that target parts of the virus other than the spike may still bind the new variants. But it's quite clear that people who were infected early, before the spread of variants like delta, may not be significantly protected against delta and other new variants. Even vaccines were designed with the original SARS-2 virus in mind, and their effectiveness against new variants may not be very high. There is also the other question: how lasting is the immunity provided by the vaccines. There are now reports that immunity triggered by even two doses of the vaccine starts declining in 3-4 months later and may be very low after 6 months.
One must note that one dose of the vaccine has very low efficacy; immunity provided by two doses is significant, but it starts waning quite soon; at least, by three months after receiving the second jab. The Pfizer vaccine's effectiveness declines from 96 per cent to 84 per cent in 4 months; giving a third dose would raise it once again to 95 per cent (even against the delta variant). Therefore, advocates of booster shot strongly recommend a booster for large sections of the population. Dr Priscilla Hanudel, a Los Angeles-based emergency doctor says that the extra shot is definitely needed for the immunocompromised and those at high risk such as the elderly people.
Joe Biden was planning to roll out boosters for all adults in US by September 20, 2021. However, a panel of experts that's advising FDA has now recommended booster shots for people aged 65 and above and those at high risk, e.g. people with weak immune system (BBC News, Sep. 17, 2021). So, there is as yet no green signal for booster shot for people aged 16-65.
On the other hand, Dr Monica Gandhi, University of California San Francisco, says that though antibody levels may wane over time, there is the possibility of quickly raising their level, through memory B cells, that lie lurking in our bone marrow (these memory cells "remember" the virus once it invades the body through infection or mimics it through a vaccine). However, it's quite certain that immunity against COVID would not last a lifetime as is the case with the measles vaccine (chickenpox vaccine lasts 10-20 years, and tetanus vaccine, about 10 years or longer). Also, immunity is not triggered properly in certain groups of patients (those with diabetes, BP or heart disease or transplant patients). Moreover, high income countries (HICs) have a moral obligation to donate vaccine doses to scale up vaccination rates in LICs (Most of Africa have vaccination rates of about two per cent while in many HICs this rate is around 66%).
UK has approved boosters for 50+ and Israel for 12+ (people aged 12 and above); several other countries such as Germany, France, and Czech Republic have already rolled out boosters or are planning to do so.
In my humble opinion, boosters must be administered to the elderly, immunocompromised and those who got vaccinated in the first phase; which may be expanded to cover other groups as vaccine production increases and vaccinates rate catch up in LICs.
Reopening of Schools
This is another Pandora's box. Opening or not opening of schools both have serious repercussions. The students especially school-going ones have suffered serious academic disruption. Schools have been shut down for over one and half year now. There is the question of how effective online classes are for primary and lower secondary students. In addition, there is the question of digital divide. While poor parents would like to send their children back to school, rich ones prefer the online mode and would like to prefer opening a little later, after the pandemic tapers off or kids' vaccines land up in hospitals or clinics.
Can we have a dispassionate view of this dilemma? It's a tall order. Emotions may be raised on both sides of the divide. However, let's look at the scenario across the world. China has closed down schools in a city named Xiamen, after a recent surge in COVID cases, as the spread also occurred among kids (India Today, Sep. 15, 2021). The Chinese authorities fear that children may be at greater risk as there is no vaccine for them at present.
Another worrying development is the report by the Empower Group-1 (EG-1), set up by GOI to formulate India's Covid-19 emergency strategy. EG-1 says that the number of COVID cases in children has increased 2-fold since March 2021 (IT, Sep. 15, 2021). The rise was proportionately steeper in children under the age of 10. The share of children (age 1-10) went up from 2.8 per cent (March) to 7.04 per cent (August). In Northeast states and Kerala, children comprise 8-16 per cent of total Covid cases; while Delhi's share (age 1-10) is the lowest at 2.25 per cent. There is talk of a possible third wave that may hit children particularly hard. No vaccine for kids have been released so far in India. ZyCoV-D has recently got EUA for 12+ but it hasn't been rolled out yet.
Despite the puzzling scenario, many states in India have announced their own plans for reopening. Delhi approved opening for Std. 9-12 but not for Std. 1-8. Nagaland plans to open schools for classes 5-10 from October 1, 2021. Tamil Nadu opened schools for classes 9-12 from Sep. 1; but 117 school students have been found positive since reopening. Sikkim has shut down all schools and colleges from Sep.11 after Covid cases were found among students; schools and colleges were re-opened recently on Sep. 6 (IE, Sep. 13, 2021).
Under the circumstances, I suggest a few options. First, postpone re-opening of all in-person classes till the TPR drops below five per cent consistently for over 2-3 weeks. Second, open up some selected schools for senior-level classes (11-12 or 9-12) (based on criteria such as vaccinations of all school teachers and non-teaching staff, size of classrooms, and indoor ventilation and sanitization conditions). However, only selected schools must be opened with 50 per cent capacity, and offline classes must be made optional (those who wish to attend online classes must be allowed to do so). It's not an opportune time for opening colleges as the college-going population is sizeable, quite mobile, and also prone to social gatherings and the vaccination rate is still very low. Third, even if TPR doesn't go below five per cent, let's scale up vaccinations, and if more than 60-70 per cent of population gets fully vaccinated (with two doses), we may think about opening up schools and colleges on a large scale. To start with, let's select schools with good classroom sizes, sanitation and ventilation conditions and check if all teachers, staff (including school bus/van drivers) have been fully jabbed, if not, complete the full vaccinations before opening selected schools on an optional, 50 per cent capacity basis. It's very said that young students are not only losing out on their learning but also socializations but till vaccines for them arrive, we mustn't take undue risks with their lives (and that of their family members, especially the elderly).
Possible measures for Manipur
We need to assume that there may be a third wave in Manipur too. Even if that may turn out to be a wrong anticipation, it's better to err on the side of caution. Accordingly, we must initiate measures to squarely face a possible third wave in our state. These may include:
Conducting immediate seroprevalence studies to understand what percent of population in Manipur and in its different districts are still susceptible to the coronavirus.

Speeding up vaccinations in a big way; aggressive vaccinations with monthly targets to cover all eligible population with first doses in the next few weeks (4-6 weeks); and targeted vaccinations of all adult population with second doses in the next 2-3 months.

Regular & repeated COVID testing in hotspots.

Enhancing the ratio of RT-PCT to Rapid Antigen Testing (RAT).

Weekly "awareness messaging" about the pandemic to the public by a designated healthcare official.

Genomic sequencing of a subset of positive cases and surveillance of the variants including the delta variant: which COVID strains are there in Manipur, where are they, and where are they moving towards; and whether any new variants are emerging.

Contact tracing and government-monitored isolation of positive cases, wherever feasible.

Boosting up healthcare provisions such as medical oxygen plants, tankers and cylinders; steroids, antifungal drugs, oxygen concentrators, ventilators, oximeters, masks, PPEs, sanitizers etc.

Strengthening of healthcare infrastructure such as construction of new COVID hospitals.

Provision of more COVID care centres (CCCs), more Covid beds and ICUs in existing hospitals

Constitution of a special taskforce for the third wave; a separate taskforce for pediatric COVID is also highly recommended.

Special provisions for kids such as pediatric hospitals, wards, and ICUs, pediatric oximeters, concentrators, and ventilators and strengthening of staff such as pediatricians and pediatric nurses and paramedical workers etc.
(The views expressed are personal)
First Published:
Sept. 19, 2021, 1:47 a.m.