Government schemes fail to benefit PWD in Manipur: SPDPO
Persons with Disabilities suffer due to non-implementation of state policy and absence of a separate directorate office for the PWD community in Manipur.
---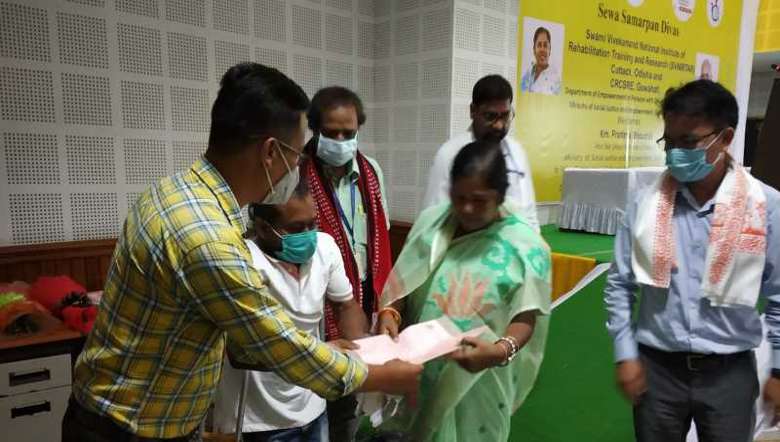 (Photo: IFP)
---
Differently-abled persons in Manipur are not getting benefits from the schemes implemented by the state government due to absence of a separate directorate office for Persons with Disabilities (PWDs), the Platform of Disabled People's Organisation (SPDPO) said on Saturday.
The SPDPO has been trying to deliver benefits for the PWDs of the state but they are still suffering due to unavailability of separate directorate for PWDs, SPDPO stated in a release signed by its president Md Yunus Khan on Saturday.
If a separate directorate is established for Manipur and a state policy for PWDs are implemented then the suffering faced by PWDs could be solved at the most, it stated.
It mentioned that SPDPO had submitted a memorandum with several demands to the union minister, social justice empowerment Pralima Bhoumik during an aids and appliance distribution function held at the City Convention, Palace Compound, Imphal on Friday.
The memorandum urged to frame a State Disabilities Policy and fully implement the Rights of Persons with Disabilities (RPWD) Act, 2016 in the state of Manipur. It also urged to create a separate directorate office for the PWDs and to provide and include accessible sports stadiums, practice grounds, hotels etc.
It also appealed to provide grants in aid (GIA) for the skills development programmes in Manipur.
First Published:
Sept. 18, 2021, 11:27 p.m.