Manipur's Hathei Chilly, Tamenglong orange get GI Tag
"What a great start to the day for Manipur!" Manipur CM Biren tweeted as GI Tag was granted to Hathei Chilly, Tamenglong orange.
---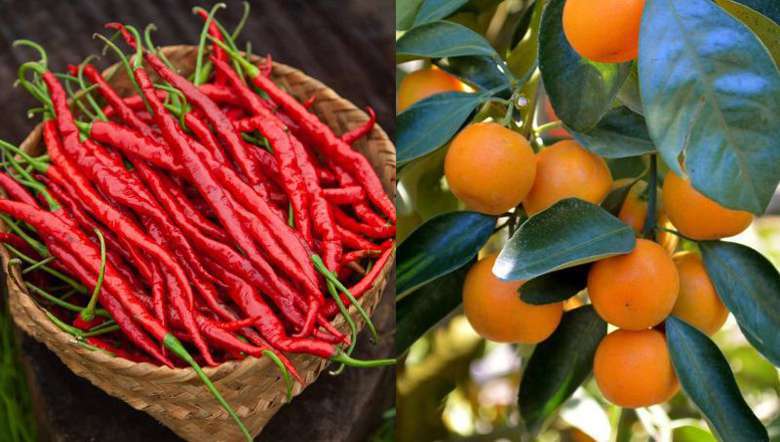 (Photo: Twitter)
---
Manipur Chief Minister N Biren Singh on Friday announced that two indigenous products of the state - Hathei Chilly and Tamenglong orange - have been granted GI Tag and said that this historic development will help increase the earnings of farmers in the state.
"What a great start to the day for Manipur!... I'm really happy to share that 2 (two) products of Manipur viz Hathei Chilly & Tamenglong orange have been granted GI Tag. This is a historic milestone in the history of Manipur which will increase the income of the farmers immensely," Biren posted on Twitter along with pictures of the exotic variety of Hathei Chilly and Tamenglong Orange.
Hathei chilli is native to Ukhrul's Sirarakhong village and is popular for its distictive vibrant colour and unique flavour. Cultivation of this particular vareity of chilly is the main source of income for villagers of Sirarakhong. Tamenglong orange is grown widely in all villages in Tamenglong district. Owing to its exotic variety, a state level Orange festival is held in Tamenglong every December to promote farming of the orange variety found in the region and provide sustainable livelihood for orange growers in the district. Prizes are given to farmers with best produce during a given year. 
First Published:
Sept. 17, 2021, 12:44 p.m.