48-hour total shutdown call in Bishnupur from September 3
Apart from the total shutdown, the student union of Chanambam Ibomcha (CI) College said it will boycott the college from September 3.
---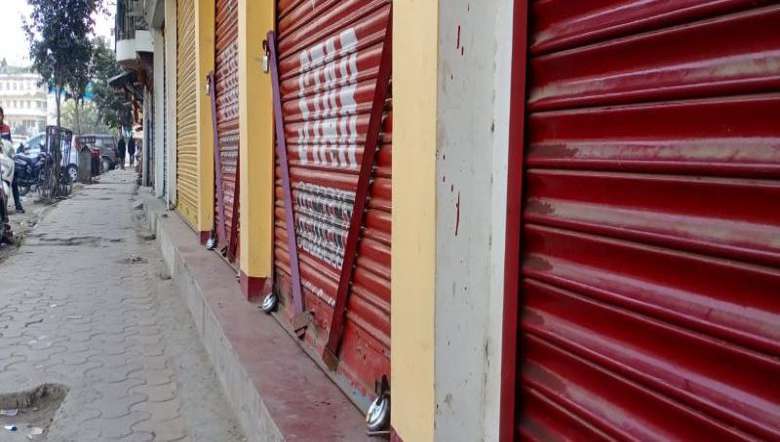 Representational Image (PHOTO: IFP)
---
Chanambam Ibomcha (CI) College Students Union along with civil voluntary organisations have decided to go ahead with its proposed 48- hour total shutdown in Manipur's Bishnupur district from 5 am of September 3.
The student union stated in a release on Thursday that it will also boycott the college from September 3. It stated that the decision to go ahead with the boycott has been taken since the state government has failed to allot teachers for a few departments in the college even after the issue was raised through the media before. In the past, the students union had raised the issue through the media on August 10, 12 and 25, it stated.
Within the 48-hour shutdown, the state government must bring back the teachers of the college who were posted to other colleges if it cannot provided substitute teachers for the college, it added.
However, movement of religious activities and medical services will be exempted from the shutdown, the union stated.
On August 31, the union had issued a release claiming that A Sila Devi, a Botany teacher from Thambal Marik College and N IBemcha Devi, a geography teacher from Biramangol College who were posted at CI College have not joined the college till date.
The union stated in the release that Bhabananda Singh Takhellambam who is the sole teacher of its History department was transferred to Modern College Porompat but no other teachers have been provided to replace him.
The union also claimed that there is only one teacher in the Geography department. However, the teacher is also a utilised teacher from Oriental College. Discontent with the transfer and posting of the teachers, the union had warned of imposing the total shutdown from September 3.
First Published:
Sept. 2, 2021, 8:53 p.m.