Meeting organised for protection, uplifting of child rights
The meeting was organised by Childline Service Tamenglong (CLST) in collaboration with VACC Tousem block as Tousem area is one of the vulnerable areas under Tamenglong district to child trafficking and various child-related issues
---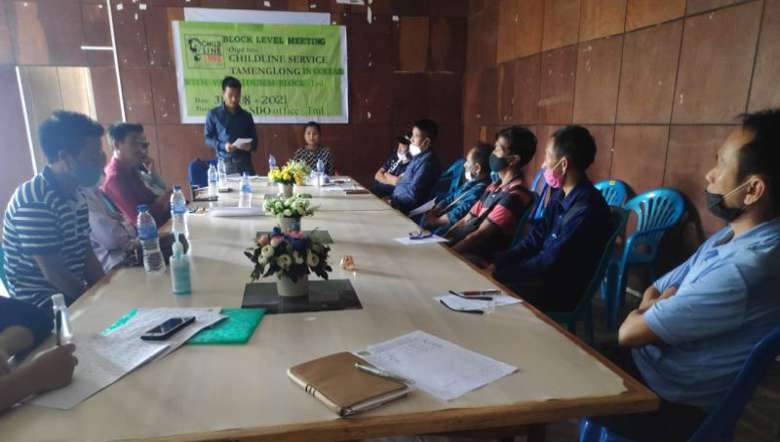 To enhance better coordination with the Childline Service Tamenglong (CLST) team in protection and uplifting the rights of children, CLST organised a Block level meeting in collaboration with Village Authority Chairmen Council (VACC) Tousem Block, Tamenglong on Tuesday.
The meeting was organised in collaboration with VACC Tousem block as Tousem area is one of the vulnerable areas under Tamenglong district to child trafficking and various child-related issues, stated a release. 
CLST director Ngankiuwang Kahmei and CLST coordinator Keithiupou TP facilitated the programme, it stated.
It stated that Ngankiuwang Kamei spoke on reported Child trafficking issues in Tousem Sub-Division. He said that the Sub-Division being socially backward, there were some instances of child-related cases. He urged the village chairmen and secretaries present in the meeting to collaborate and work hand-in-hand with the Childline to ensure that Child Rights are protected and prevent them from further exploitation in any forms, the release stated.
Keithiupou TP mentioned that Childline Service can always be reached through 1098 whenever child-related cases are encountered, it mentioned. He further stated that Childline service will intervene in any child related cases 24/7.
The VACC president assured the Childline team that the village authority will take the responsibility of informing the Childline Service in any emergency cases and provide immediate responses in times of need and also assure their support and cooperation towards Childline service, it stated.  
The meeting organised at SDO Tousem Office, Conference Hall, Tamenglong at 11.30 am was attended by 23 members, chairmen and secretaries of different villages, it added.
First Published:
Aug. 31, 2021, 8:58 p.m.