Meghalaya moves towards ensuring COVID-19 awareness in each household
"We don't want to reach a stage where community transmission will happen. We are lucky to be in this period but we cannot take things for granted."
---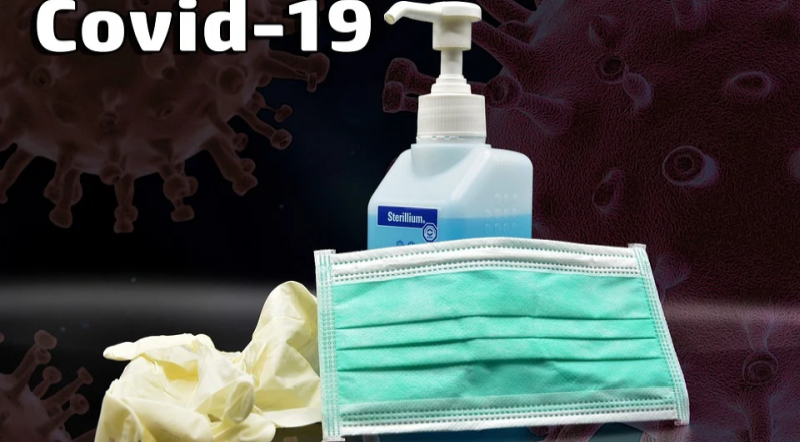 Representational image (PHOTO: Pixabay)
---
In an attempt to ensure that awareness about COVID-19 reaches each and every household in Meghalaya, the office of the District Medical and Health Officer (DMHO) East Khasi Hills district on Monday organized the 'Training of Trainers (TOTS) on COVID-19 with special emphasis on the care of elderly and persons with co-morbid conditions' at U Soso Tham Auditorium.
Speaking to reporters, the Additional DMHO of East Khasi Hills district, Dr  A Lyngdoh said that the government has set up the Behaviour Change Management Committee that aims to individualize training to everyone.
"The BCMC will help the Health department identify headmen, NGOs, agencies, religious bodies, etc. at the zonal level, block-level up to the community level in the village who will be trained and who will, in turn, give training in their respective localities, village, etc. till the training reaches every household in the state to fight against the coronavirus," she said.
Informing that special emphasis on the care of elderly and persons above 60 years of age with co-morbid conditions is also covered under this programme, she said, "We have identified 37,717 elderly people above 60 years of age in East Khasi Hills district from different blocks and localities and the training of ASHA, Aganwadi, headmen, youth organizations, etc in the different localities has already begun who will, in turn, help the health department to impart the training to every household."
She said that the training will reach the remotest places and that the Block Development Officer (BDO) will be the Block Medical officer in the rural areas.
"We also have a list of those who are suffering from various diseases like cancer, diabetes, BP, etc. that are prone to Covid-19 because of a weak immune system. We have a separate checklist of these people who will be paid visits individually and who will be taught about the various ways to protect themselves, or train their caretakers," she said.
Earlier, Commissioner and Secretary, Health and Family Welfare Sampath Kumar, said that COVID-19 has brought in two fears, which includes loss of life, and fear of loss of livelihood.
"These fears can actively be addressed by protecting the elderly people, by maintaining the health protocols, strengthening the health system, building the community capacity, etc., and once fear is removed stigmatization will also be removed," he said.
He also said that the fear of loss of livelihood can be addressed by saving for the future.
"Just like the ants, we should save for the future and bring in behavior change," he said while adding that the need of the hour is to use this calm period with less Covid-19 cases in the State to prepare for what is to come.
Speaking on the sidelines of this event, the Deputy Commissioner (DC) of East Khasi Hills district, Matsiewdor War Nongbri said that Meghalaya has so far been able to stave off community transmission of Covid-19. She also expressed her hope that behavioral changes could become the new normal for a healthy society amid the pandemic.
"We don't want to reach a stage where community transmission will happen. We are lucky to be in this period but we cannot take things for granted," she added.
She further stated that here in the state, respect to elders is part of the culture and they are being taken care of.
First Published:
June 29, 2020, 11:50 p.m.