NEP 2020 will bring revolution in Indian education system by 2030: Union Minister RK Ranjan
Union Education Minister RK Ranjan said the New Education Policy will help solve the issues of educated unemployed youths in the state
---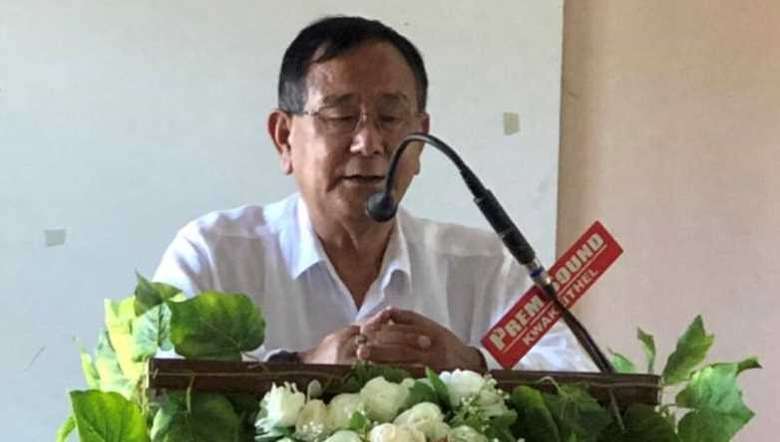 Union Education Minister RK Ranjan (PHOTO: Twitter)
---
The New Education Policy (NEP) 2020 will bring a revolution in the present education system in the entire country by 2030 and the country will able be to solve the issues of educated unemployed youths in a few years' time, Union Education Minister RK Ranjan said.
The minister was speaking during his reception programme held at the multipurpose hall of State Council of Educational Research and Training (SCERT) located at Lamphelpat, Imphal on Saturday.  It was organised by the state Department of Education.
Rajan said that the past education policies were time-bound with huge expenditures and after the course of education, the students were given certificates without any knowledge of being capable of getting employed. This has led to over 7 lakh unemployed youths who are registered in the state employment exchange with no jobs.
He continued that the concept of employed youths is considered as educated youths. To change the past education system into quality education, the NEP 2020 was introduced under the initiative of Prime Minister Narendra Modi.
Under NEP 2020, vocational education will be given to students starting from Class VI standard. While providing vocational training up to Class X, the students will be exposed to the vocational trade that they are fond of. After they choose the vocational trade, the students will be given incentives for six months with Rs 3,000 per month. Despite general education, the students can adopt the idea and knowledge of the source of earning, he added.
The Academic Credit Bank of NEP 2020 will bring many benefits to the students at their higher studies. At present, about 50 institutions with A and A+ grade have been registered, the union minister said, adding that the bank will also bring flexibility in changing the subject streams of the students.
With the implementation of NEP 2020, the Indian education system will be on top at global level, said Ranjan.
The programme was attended by state Education Minister S Rajen as president.
First Published:
Aug. 21, 2021, 11:17 p.m.