Independence Day 2021: Freedom Bike Rally marks Bharat ka Amrit Mahotsav in Imphal
Over 60 bikers hit the road on a Freedom Bike Rally orgainised by IGAR (South) in Imphal, Manipur.
---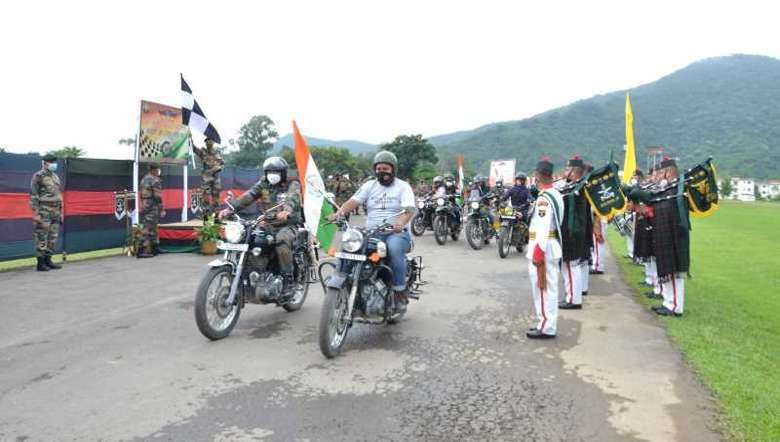 Over 60 enthusiastic bikers, including 25 Assam Rifles personnel, led by IGAR (South) Major General Alok Naresh hit the road on a Freedom Bike Rally in Imphal, Manipur to mark the celebration of 75 Years of India's Independence–Bharat ka Amrit Mahotsav–August 15.
Major General Alok Naresh, Inspector General Assam Rifles (South), flagged off the bike rally, organized by IGAR (South), from Mantripukhri garrison. It culminated at INA Museum, Moirang, the IGAR(South) said.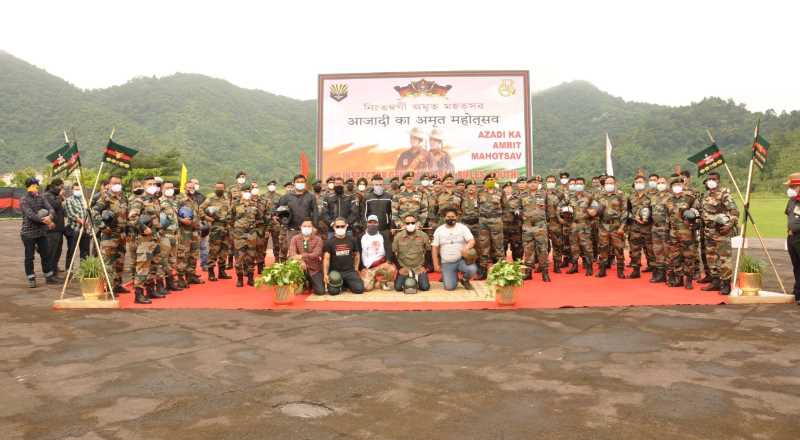 Earlier, IGAR(South) laid a wreath at the War Memorial, Mantripukhri garrison to pay tribute to the freedom fighters of the country, who sacrificed and laid down their lives to secure a better future for all. 
The IGAR(South) conveyed his warm wishes to the people of Manipur, troops and their families and reiterated the commitment of Assam Rifles in preserving the territorial integrity of the Nation. He stated that Assam Rifles has truly lived up to being the "Sentinels of the North East"
First Published:
Aug. 15, 2021, 12:17 p.m.