CorCom boycotts Independence Day celebrations, imposes total shutdown on August 15
Essential services, medical, electricity and water supply, fire services, press and matters related to faith will be exempted from the purview of the shutdown.
---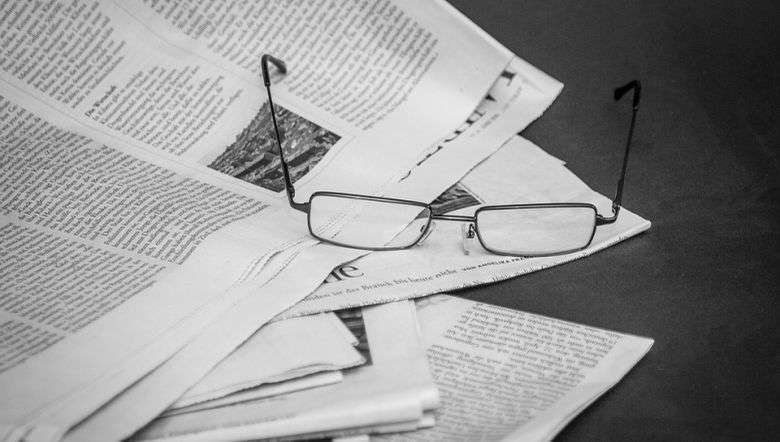 (Representational Image: Pixabay)
---
The proscribed umbrella organisation Coordination Committee (CorCom) on Wednesday announced that it has imposed a total shutdown in the state from 1 am till 6.30 pm on August 15 to boycott Independence Day celebrations in Manipur.
Essential services, medical, electricity and water supply, fire services, press and matters related to faith will be exempted from the purview of the shutdown, CorCom stated in a release issued by its Publicity Committee.  
Although India celebrates the 74th year of Independence, there are many unresolved and perennial issues still simmering at various corners as the country was forcefully formed, CorCom stated. To make the process of colonisation easier, many former nations were merged or dissected, leaving them completely in shambles, it added. Later, the Indian leaders carried forward the political games of colonisation played by the British, thereby causing these myriad issues which remained unresolved to this day, it stated. 
Several laws created by the British to assist in colonisation are still being upheld by India. To use at will, the Indian Police Force was created by making them wear uniforms made of 'Khakee'.  The etymological meaning of the word 'Khakee' comes from the root 'Khaak' which means ashes. It implies that the Police forces donning the 'Khakee' uniforms should follow orders from the British without raising a single doubt in their minds and must be willing to die and end their lives and become ashes on ground after cremation, CorCom stated.     
It further stated that to make sure that the Sepoy Mutiny of 1857 does not occur again, the Indian Police Act 1861 was created to strengthen the power of the British government, and it ruled the people with an iron hand. Although India claims to have achieved independence, it is still using the Police Act that was created by her colonisers and continues to violate the innocent lives by arresting, torturing and killing them, it alleged.  
Calling for India's freedom, Mahatma Gandhi took out the Salt March against the prohibition imposed by the British on collection and selling of salt. Forgetting all this, a huge amount of tax is being collected under Salt Cess Act 1953, it further stated.    
The 'Sedition Law' and its related Section124- A (IPC) which is being used all the time to accuse many people of speaking out against Indians, has its genesis at the British Parliament, which created it at the first place, based on The Treason Act 1795 to put those who are against the monarchy under trail. In 1835, the British began using this Sedition Law in India and further implemented it for Criminal Offence in 1870, the release stated. Although being fully aware that these laws based on oppression were used to arrest many Indian freedom fighters, Sedition laws are still kept at Section 124-A of Indian Penal Code (IPC) although the word, 'Sedition' has been removed from the Indian Constitution, it added. With the existence of these laws, no one can dare point out the mistakes of the Indian government, it added.   
At one time, Indians used to portray and depict the evil nature of the colonial government by enacting street plays, acts, dramas and in their literature. Against this, the British introduced the Dramatic Performance Act, 1876, it stated.  Although it has been more than 70 years since Independence, the Act is still used in Indian states except for Delhi and West Bengal. By upholding all the laws of the colonial period, instead of keeping a rule of law, a Dictatorial India under Rule by Law has been established, it alleged.   
"Besides all these issues, there are border tensions between nine Indian states. There are disputes on the ownership of river waters as well. Due to these unresolved issues, deaths have occurred on the matter of border issues between the states surrounding us," CorCom further stated.  Above all, in Manipur state, there are so many tensions between communities, groups, districts, villages and localities and they are moving slowly towards the point of killing each other due the sectarian administration of India, it added. 
For Manipur (Kangleipak), it had its own Constitution before the Constitution of India was put into practice. Elections were held to select representatives of the hills and the valley under a Constitutional Monarchy where the king existed only in name and administration was run by the people, it stated. But this piece of history is often distorted and needs to be properly studied by all communities. "India wants to see that we all forget these and get on "each other's throats and kill one another" on matters of land issues," it added. After many lives have been claimed by the pandemic, if the remaining population kills one another on land issues, it would be highly advantageous for India in its colonial goals. Keeping these points in view, the people have no reason to take part in the Independence Day of India which has kept us colonised, it added. 
First Published:
Aug. 12, 2021, 12:15 a.m.