350 people vaccinated at 8th Covid-19 vaccination camp organised by local club in Imphal East
Almost 70 per cent of the villagers of Laipham Khunou has been administered the first dose of the Covid vaccine, said the general secretary of LKYDA
---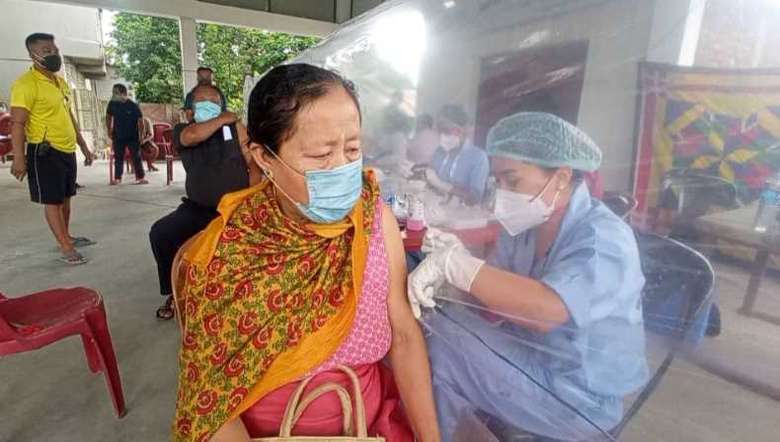 (Photo: IFP)
---
As many as 350 individuals were vaccinated on Tuesday during the 8th Covid-19 vaccination camp organised by Laipham Khunou Youth Development Association (LKYDA) at its multipurpose hall at Laipham Khunou, Imphal East.
Almost 70 per cent of the villagers of Laipham Khunou has been administered the first dose of the Covid vaccine, said general secretary of LKYDA Ngashepam Rakeshore while speaking to the media.
The LKYDA had organised seven vaccination programme in the past, which is the highest number of vaccination programme organised by a local club in the entire Heingang assembly constituency, he said. 
Considering the leftout individuals in the vaccination programme due to unavoidable conditions, the LKYDA will be organising more vaccination programme in the near future, the general secretary added.
First Published:
Aug. 10, 2021, 8:35 p.m.