Local body demands early distribution of urea fertilizers to farmers at Lamlai in Imphal East
The Lamlai Mapari Thougal Lup said that farmers in Lamlai have been facing a tough time in carrying out agricultural activities due to scanty rainfall.
---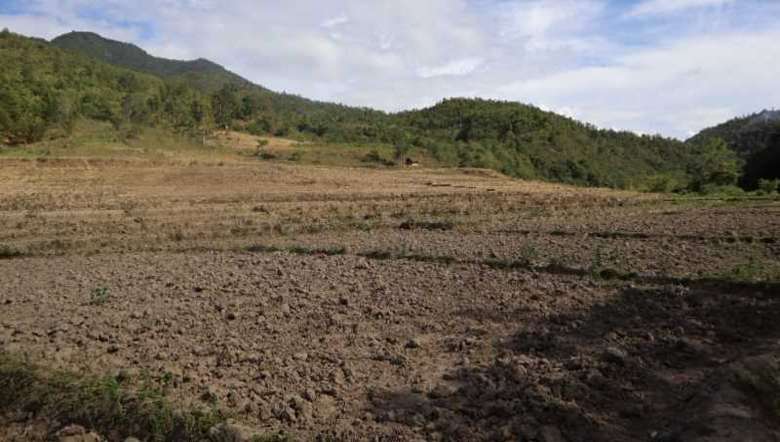 (Photo: IFP)
---
After the farmers from Kumbi in Manipur, the Lamlai Mapari Thougal Lup (LMTL) in Imphal East district has demanded the authority concerned to provide subsidised urea fertilisers at the earliest.
The LMTL stated in a release that Lamlai area is one of the most deprived regions in Imphal East district. The villagers do not enjoy various welfare schemes and projects due to absence of representatives in the assembly.
The farmers have been facing tough time in carrying out agricultural activities due to scanty rainfall. The problem is still unsolved even when there is rainfall as the farmers are now facing another problem of unavailability of urea, it added.
The LMTL further said that steps taken by the present state government for distribution of urea in various places of Imphal West is highly appreciated. LMTL would be much grateful if the authority concerned had arranged the same for Lamlai area which has large paddy lands.
Considering the major requirements in agriculture activities of Lamlai area, the state government should distribute the subsidised urea fertilizers to every farmer of the area, appealed LMTL in the release.
On Saturday, farmers of Kumbi condemned the state government for unavailability of urea fertilizers and took out a protest rally in the area. At least seven farmers of Kumbi resolved to carry out a hunger strike until they are provided the urea fertilizers. The protest was jointly conducted by farmers' bodies, including the Kumbi Apunba Laumi Sinmi Lup, the Bharatiya Kishan Sanga and the Kumbi Urban Development with a rally in various parts of Kumbi Setupur.
First Published:
Aug. 8, 2021, 9:38 p.m.