Manipur Integrity Day 2021: AMUCO calls for peace among communities, urges against creating 'false history'
AMUCO, since 1998, has been observing August 4 as 'Manipur Integrity Day' with the aim to protect the state.
---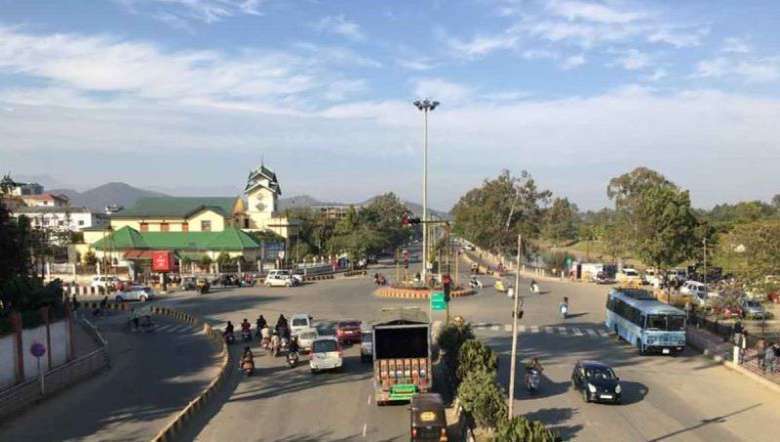 Imphal, Manipur (Photo: IFP)
---
The All Manipur United Clubs Organisation (AMUCO) on Wednesday called for peace and integrity among different communities settled together in the state and urged against creating "false history" of the state.
The AMUCO stated on the occasion of the 24th 'Manipur Integrity Day on Wednesday that since the initial phase of the peace talk between the Centre and NSCN (I-M), the organisation was aware that there was a "secret agenda" behind the talks, and AMUCO had given awareness to the people that the outcome of the peace talk and ceasefire agreement would affect the integrity of the state.
The AMUCO stated in a release that on August 4, 1997, it  organised a public rally and convened a public meeting, wherein a resolution was taken to protect the integrity of the state. Following the public meeting, AMUCO since August 4, 1998, has been observing the day as 'Manipur Integrity Day' till date, and AMUCO had been in the forefront to protect the unity of the state, it mentioned.
However, different communities living in the state have not been able to understand the divisive policies the Centre has planned for different communities, it added.
It continued that people of the state should now be well aware of the Centre's divisive policies since there had been numerous issues arising within different communities in the state due to such divisive policies. They had caused bitter experiences among different communities which even led to conflict and loss of lives, AMUCO stated. Therefore, different communities must share their problems and a collective effort must be taken up to bring peace in the state, it added.
AMUCO also appealed to all the communities in the state to refrain from making up any false history that can affect the unity in the state. The organisation will never encourage any communal centric policies and will always stand against any policy that will affect the communal harmony in the state at all times, it added.
(The Imphal Free Press is on Facebook, Twitter, YouTube, Instagram, WhatsApp and Telegram. Join IFP News Update Group and stay updated with the latest news and impact stories)
First Published:
Aug. 4, 2021, 7:53 p.m.