Reopen Khwairamband market, demands Nupi Marup
The Ima market has remained closed for the past three months.
---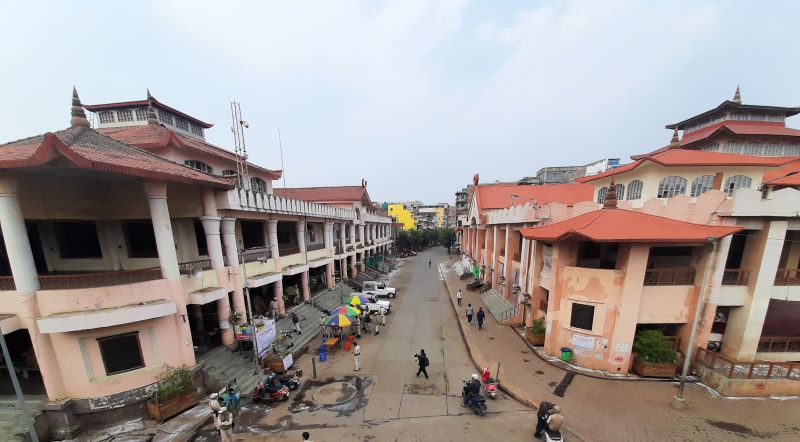 Khwairamband market market (PHOTO: IFP)
---
The All Manipur Nupi Marup has appealed to the government of Manipur to hand out Rs. 20,000 to all the women vendors of Ima market and to find a way to reopen the Khwairamband market to the public at the earliest.
It was unfortunate that the state government had not taken any steps for the welfare of the women vendors despite the Ima market remaining closed for the past three months, said a release.  
When the women were told to collect their sack of goods that were usually kept in the market, as instructed by the authority for repairing the market, the women were shocked to learn that some had been stolen, it said.
The release further stated that as the lockdown eased, some women tried selling vegetables and fish on the roadside but unfortunately, the police strictly instructed them to wrap up as early as 9 am. As such, the women are unable to earn any profit, it added.
Women from different parts of the state, belonging to different age groups depend on the market for survival and some in the age of 70-80 years also come to the market for their longevity by interacting with the public, even though they are well-to-do, it mentioned.  
Almost all the vendors took some form of loan from private money lenders or private banks to run their businesses and used to pay them back daily or monthly but due to the closure of the market they were unable to do so, it further said.
Due to all these factors, they might face mental health issues and in order to save them from taking severe steps, the government should take necessary actions, it added.
First Published:
June 28, 2020, 11:31 a.m.