IMBTU seeks financial support to extend help to Manipuri diaspora in Myanmar
The Manipuris in Myanmar, faced with numerous problems, have directly asked for help during the pandemic, the Indo-Myanmar Border Trader's Union says.
---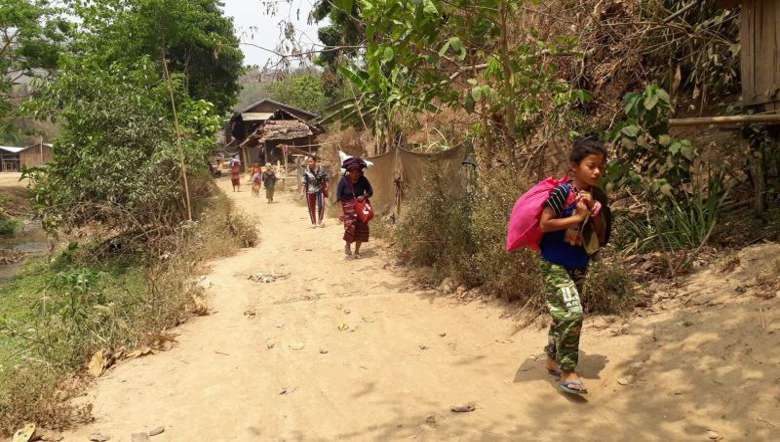 (Representational Image: IFP)
---
The Indo-Myanmar Border Trader's Union (IMBTU) sought financial support from the people of Manipur to extend possible help to the Manipuri diaspora in Myanmar.
A release by IMBTU stated that amid the prevailing political crisis of Myanmar, the country is hugely affected by COVID-19 pandemic. With the worsening situation, many Manipuris in Myanmar are facing numerous problems that make them helpless in many aspects. Eventually, they are seeking help from Manipur considering people of the state as their brothers and sisters.
Not only through social media platforms, the Manipuris in Myanmar have directly asked for help and provided them oxygen concentrators and medicines during the critical days of COVID-19, it added.
It further stated that in view of their help, the Government of India has issued an order to open the Indo-Myanmar border gates to export medical items on July 29. In accordance with it, the home department of the state government, on July 31, notified the opening of the border gate no.1 and 2 on one way basis.
With the belief that helping the helpless is the noblest deed, IMBTU is preparing to extend some possible help to the Manipuri diaspora of Myanmar and the union would like to take some help from people of the state, it added.
Anyone who are willing to provide financial assistance would be highly grateful and can reach to the office of IMBTU at Babupara, opposite to Telephone Bhawan or contact through mobile numbers 9436027224 or 8837417270 or can transfer the money to IMBTU bank account number: 0484050008003 with IFSC code: PUNB0048420 (Punjab National Bank, Paona Bazar Branch), the release stated.
Those who extended monetary assistance would be recorded by the union, it added.
It may be mentioned that a few days ago, one of the local newspapers had reported about the Manipuri diaspora in Myanmar being highly affected by the ongoing pandemic.
Read More News from Manipur
(The Imphal Free Press is on Facebook, Twitter, YouTube, Instagram, WhatsApp and Telegram. Join IFP News Update Group and stay updated with the latest news and impact stories)
First Published:
Aug. 2, 2021, 8:50 p.m.