Postpone JNV selection test for admission to class VI: DESAM urges government
The Jawahar Navodaya Vidyalaya Selection Test-2021 for admission of students to class-VI is scheduled for August 11.
---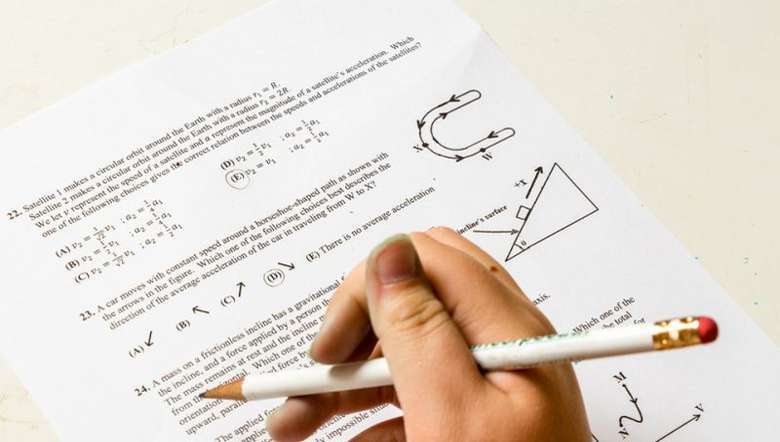 Representational Image (Photo: Pixabay)
---
Opposing the decision of the Union Education Ministry for rescheduling the Jawahar Navodaya Vidyalaya Selection Test-2021 for admission of students to class-VI on August 11, the Democratic Students' Alliance of Manipur (DESAM) urged the state government to intervene and talk with the Centre for postponement of the selection test date concerning the increase of COVID-19 cases in the state.
A release by DESAM on Friday stated that there is an urgent need to postpone the selection test for a few more days in Manipur. Considering the alarming COVID-19 cases in the state, the selection test should be rescheduled until the situation is under control, it stated. 
"However, it is unfortunate that the ministry has decided to conduct the selection test on August 11 all over India despite the fact that COVID-19 cases are serious in northeast states, including Manipur. The selection test for JNV was supposed to be held in April but it was postponed in view of rising cases in many big states of India such as Delhi, Maharashtra, Uttar Pradesh and others. Those days, Manipur had very low cases of COVID-19 which was less than 100 cases in a day. Now, the condition of Manipur is worsening as more than 1,000 people are infected by COVID-19 every day and also there is curfew imposed in the entire state. Amid this situation, the Centre's decision to conduct the JNV selection test all over India is not acceptable," DESAM stated.
Appealing to the state government and all the principals of JNV Manipur to urge the authority concerned to postpone the selection test, it mentioned that to take admission to class VI in 11 JNVs of Manipur, around 21,000 children will be appearing for the selection test.
As per norms, there should be one invigilator per 20 students. Besides, parents and guardians will also be coming along with their children and this would lead to gathering more people which is a high risk factor of spreading COVID-19 in the state, it added.
Moreover, the children who are appearing for the selection test are between the age group of 10 to 11 years and they are highly vulnerable to COVID-19 infection. The authority concerned must consider postponing the JNV selection test, the release appealed. 
Click Here for More Education News 
(The Imphal Free Press is now on Telegram. Join IFP News Update Group and stay updated with the latest news and impact stories)
First Published:
July 30, 2021, 9:12 p.m.