Sedition Law: Need for a fresh appraisal
Manipur in 2019 topped the states which registered the highest number of cases under UAPA and the second highest arrest.
---
By
RK Nimai |
Updated on:
Aug. 6, 2021, 11:50 p.m.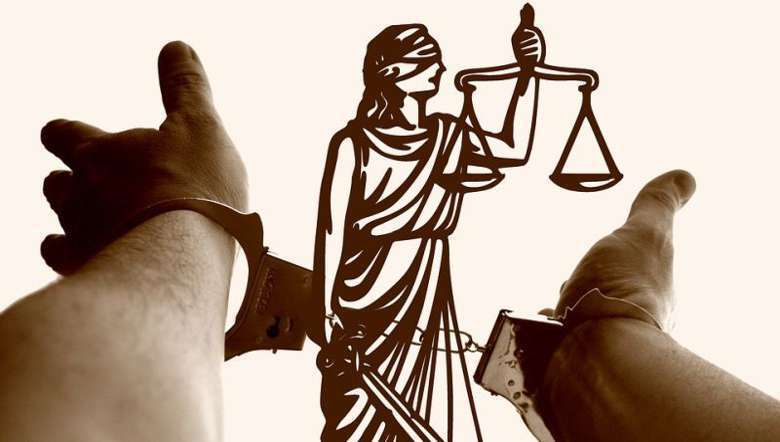 Representational Image (Photo: Pixabay)
---
In a petition filed by a retired General, a three member Bench of the Supreme Court headed by the CJI had on July 15 made a series of telling observations, which is widely reported. The Court observed that "Sedition law is a colonial law. Do we still need the law in our country after 75 years of independence?" The Ld Attorney General however, argued that the law should be retained with "guidelines". This is despite the fact that the Apex Court while confirming the constitutionality of this provision in 1962 in Kedar Nath Singh vrs State of Bihar had issued guidelines on its application, though never followed. Experience with AFSPA, 1958 where guidelines were also laid down by the top Court does not give any confidence to his prayer.  
The Supreme Court observed during the hearing of the petition by the Retd General that there is enormous misuse and cited an analogy of a carpenter when given a saw to cut a piece of wood uses it to cut the entire forest. It also observed "If a police officer wants to fix somebody in a village for something, he can use Section 124A". The issue is, however, not about individual policeman but systematic misuse by the establishment to silence critics.  Errant policeman can be checked by IPC 211 for malicious prosecution but when there is systematic abuse by the establishment, it is next to impossible.
The top Court decided to hear all the petitions challenging IPC 124A together and it gives a glimmer of hope for those who hope for its demise. Section 124A is a small provision which is subject to various interpretations as it says that"Whoever, by words, either spoken or written, or by signs, or by visible representation, or otherwise, brings or attempts to bring into hatred or attempts to excite disaffection towards the Government established by law shall be punished with imprisonment for life to which fine may be added, or with imprisonment which may extend to three years, to which fine may be added, or with fine".Despite three Explanations, the wording is vague as to what sedition means and can cover anything.  IPC 124A is not in sync with the time and there is a need to revisit. Similarly, Section 43D (5) of UAPA also need a revisit as it prejudices the trial as at the time of bail consideration the facts of the case has to be considered; pre judging a person as terrorist before trial. However, as the government benefits from the misuse, it will be expecting too much for amendment of these provisions till the Apex Courts declare the provisions unconstitutional.
The trend is whosoever criticises the government is hauled up for sedition or branded as terrorists, despite the fact that the Apex Court had repeatedly said that expressing views that were dissenting and different from the government opinion cannot be termed as sedition. The targets are activists, opposition politicians and journalists. It is hoped that the matter is of IPC 124A is referred to a Constitutional Bench as this law was earlier confirmed as constitutional by the same Court. Strong laws are needed to safeguard the nation but its misuse is not acceptable. If it has to survive, severe penalty to those who misuse must be made part of the law.
Misuse of such laws came to the forefront recently when the matter of Basher Ahmed Baba who languished 11 years in prison as an under-trial under UAPA was heard by the trial court in Gujarat and set free as charges not proved. Similarly, in June one Mohammad Habeeb from Tripura was set free after 4 years as under-trial prisoner in the IISc case in Bengaluru with the NIA court asking why at all he was arraigned as accused in the first place. Also in June, a Court in Mumbai acquitted two persons Mohammed Ilyas and Mohammed Irfan after both spent almost 9 years as under-trial prisoner. The more famous is, however, that of Akhil Gogoi who was discharged from 2 UAPA cases slapped on him after he led anti-CAA  protest in 2019 with the Court observing mere call for a blockade or fiery speeches criticising the Government will not amount to "terrorist acts" under UAPA. But who will compensate for the time lost and the hardships faced by such individuals and there must be reparation, with those who are instrumental in their incarceration forced to bear a percentage of the it personally; in other word personal liability must be brought in though the state has to bear the compensation as it has vicarious liability for acts done by its employees. Only this can deter these over-jealous officials who slapped unfounded charges on their own volition or on instructions from higher up. If penalty for wrong application of the law is made, there will be serious thinking before false accusations were made. The case of Nambi Narayan may be recalled; who was falsely accused of espionage was awarded a compensation of Rs. 50 lakh by the Apex Court to be paid by the state government of Kerala, with a direction to the  CBI to investigate the policemen involved to foisting false allegations against him.
Manipur in 2019 topped the states which registered the highest number of cases under UAPA and the second highest arrest. Out of a total of 1,226 cases registered all across the country in the year, Manipur contributed 306 (25 per cent) cases and the number arrested across the country was 1948 of which Manipur contributed 386 (19.8 per cent). UP with an arrest of 498 topped this list. An analysis of UAPA cases during 2015-2019 indicate a conviction rate of 2 per cent, which infers that most of the cases were falsely registered to target marked individual. In 2019 against a total of 7,569 cases under the category of 'Offences against the State' in the country, Manipur contributed a total of 315 (4.2 per cent). Incidentally Manipur's share of population is 0.22 per cent. There is no case in Manipur under Official Secret Act, 306 cases under UAPA as indicated above, 1 under IPC 124A and 7 under IPC 121 and 123. Thus in Manipur the apparent misuse is mostly under UAPA and NSA though the 2019 amendment of UAPA is under challenge in the Apex Court. The petitions there claim that even before judicial scrutiny and trial, an individual may be identified as terrorist, which is in violation of Article 14, 19, and 21. The outcome is still awaited.
Under NSA, people who have been granted bail by a competent court were subjected to preventive detention on the same charges or with minor alterations. Such misuse is not restricted to the present government but has been continuing from the day these laws were enacted. The recent case of Erendro and Kishorechand is telling. The case for compensation in respect of Erendro will come up after the state of Manipur gives its response. Some got justice from the Supreme Court, but how many can go there? The Apex Court must be urged to lay guidelines for payment of compensation to those who was falsely accused and spent time under preventive detention. If compensation is set down, over jealous official may be a bit deterred while registering cases, provided he is made personally liable to a part or fully of the compensation.
The DM has to apply his judicial mind before making any preventive detention under NSA weighing the evidences made available to him and his failure to do so indicate his incompetency to apply the law. Preventive detention is resorted to when the person is likely to abscond, or will continue with his illegal activities, etc and regular investigation must go simultaneously and charge sheet filed. When there is no investigation in the regular case, there is no reason for detention as the case is a farce. The tendency to order preventive detention and make no headway in the investigation or when the case is returned as final report indicates that the preventive detention is arbitrary. To repeat errant officials must be made accountable for their acts. Manipur has the Manipur Public Service's Personal Liability Act, 2006 where loss to the public exchequer due to errant officers is held accountable and they are liable to make up the loss. Similarly, in such arbitrary detention due to misuse of NSA, UAPA, or IPC 124A, those errant officials must be made to bear the compensation fully or partly.
Number of detention orders issued and number struck down by higher courts must be made a part of the PAR for those holding the charge of DM and SP. So is in the case with the ACRs of the lower police hierarchy and a review of such cases must be carried out during the time for consideration of promotion.
(The views expressed are the writer's own)
First Published:
July 29, 2021, 12:17 a.m.