Former Manipur Congress president Govindas Konthoujam resigns as member of state Legislative Assembly
Govindas Konthoujam had recently resigned from the post of Manipur Congress party president
---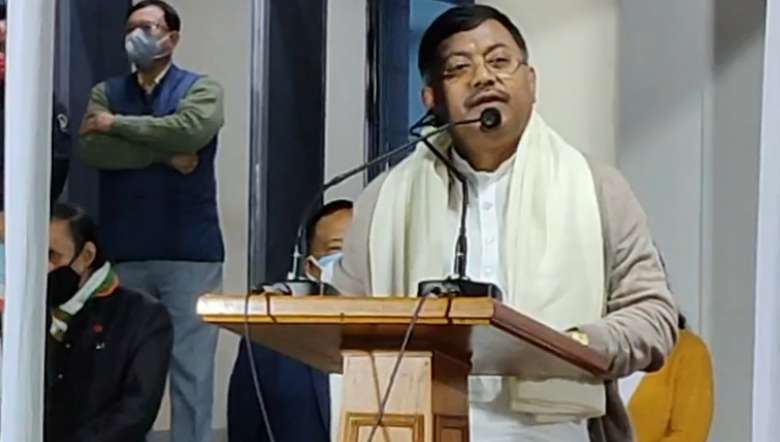 Former Manipur Congress president Govindas Konthoujam on Wednesday resigned as member of the state Legislative Assembly and from the party's primary membership, party general secretary and spokesperson Hareswar Goswami said.
State Assembly Speaker Y Khemchand Singh has accepted the resignation tendered by Govindas Konthoujam as member of the state Assembly, sources in the Assembly told the IFP.
In a letter submitted to the Manipur Legislative Assembly Speaker, Govindas Konthoujam stated that he was tendering his resignation as a member of the house.
Govindas also submitted his resignation from the primary membership of the Indian National Congress. In a letter addressed to the MPCC interim president Loken Singh, Govindas said he was tendering his resignation due to personal reasons.
Govindas Konthoujam hadquit the post of the state Congress party president on July 20. As Congress MLA from Bishnupur AC, he was appointed as MPCC president by party leader Sonia Gandhi in December 2020.
Soon after his resignation from the MPCC president post, All India Congress Committee Manipur in-charge, Bhakta Charan Das, visited Manipur.
Addressing the media on the sidelines of the reception by party leaders, Das said that the main purpose of his visit to Imphal was to reorganise the party so as to strengthen its power in the state. During the visit, senior MPCC vice president Loken Singh, MLA of Nambol assembly constituency. was appointed as interim state party president on July 24.
Also Read:
First Published:
July 28, 2021, 1:37 p.m.