Manipuri filmmaker Chan Heisnam passes away
Manipuri cinema producer-director Chan Heisnam breathed his last on Monday in Imphal after battling with COVID-19.
---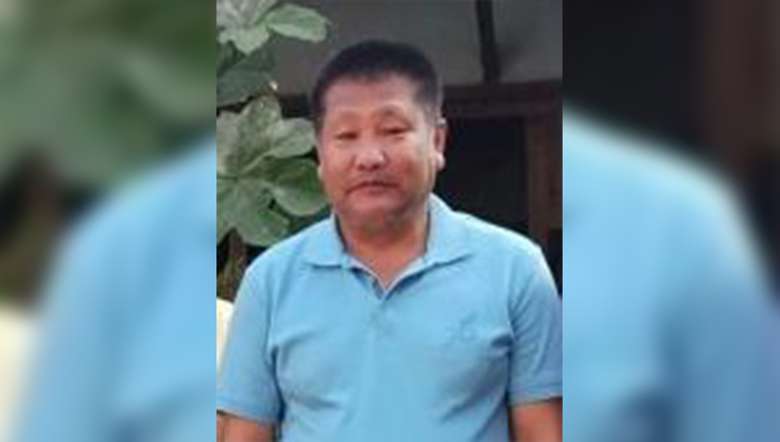 Noted Manipuri filmmaker Chand Heisnam
---
Manipur's multifaceted film personality Chan Heisnam passed away on Monday after battling with COVID-19 for five days, sources said.
According to sources close to the noted filmmaker, 58-year-old Heisnam was treated for COVID-19 at Advance Hospitals in Imphal East for five days, where he breathed his last early Monday. 
Chan was a film producer, director, cinematographer, editor, actor and talent-scouter of Manipuri Cinema. He played a major role in propelling the growth of Manipuri Cinema by democratising filmmaking practice and introducing affordable technology.
Chan was an institution by himself churning out several technical hands and actors. He not only helped in shaping the VHS video film era in the state but proved that celluloid feature filmmaking is viable for a small audience.
His first video film project as a full-fledged videographer was the popular VHS video feature film, Adungaigi Mashanagum, directed by Oken Amakcham. Later, he produced Kwa Matap and Chakravyuh, which were hugely popular.
His first celluloid film production Kanaga Hinghouni, co-produced by Bright Films and Moirangthem Pramodini, was a box-office hit and critically acclaimed at the Manipur State Film Awards, receiving the Best Film award.
A resident of Keishamthong, Thangjam Leirak, Chan Heisnam is survived by his wife, a daughter and son.
(The Imphal Free Press is now on Telegram. Join IFP News Update Group and stay updated with the latest news and impact stories)
First Published:
July 26, 2021, 4:48 p.m.