India's Covid-19 active caseload makes up 1.31 pc of total confirmed cases
As many as 39,361 new COVID-19 cases and 416 more deaths were reported as per the last update by the Union Health Ministry
---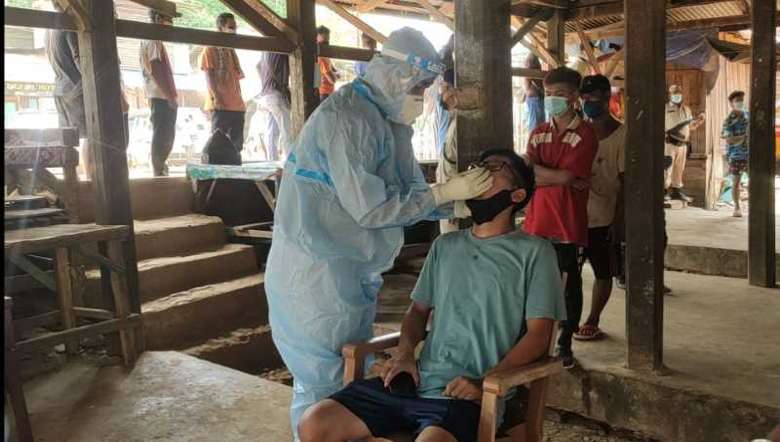 (Photo: IFP)
---
India on Monday reported 39,361 new COVID-19 cases in the last 24 hours, taking the COVID-19 active caseload to 4,11,189. The number of active cases constitutes 1.31 per cent of the total confirmed cases.
The daily number of deaths due to Covid-19 has dipped further to 416 as of Monday. The death toll now stood at 420967. 
The weekly positivity rate remained below five per cent at 2.31 per cent, while the daily positivity rate at 3.41 per cent remained below five per cent.
In all the total number of recoveries across the country reached 3,05,79,106, as 35,968 more patients recovered in the last 24 hours. With it the recovery rate reached 97.35 per cent.
As Covid-19 testing capacity has been ramped up across all stated, 45.74 crore tests total have been conducted so far.
Till date, 43,51,96,001vaccine doses have been administered across the country under the Nationwide Vaccination Drive.
(The Imphal Free Press is now on Telegram. Join IFP News Update Group and stay updated with the latest news and impact stories)
First Published:
July 26, 2021, 10:36 a.m.