Armed drug trafficker held; drugs worth Rs 74,400 seized
The apprehended drug trafficker and the seized items were handed over to Bishnupur police station
---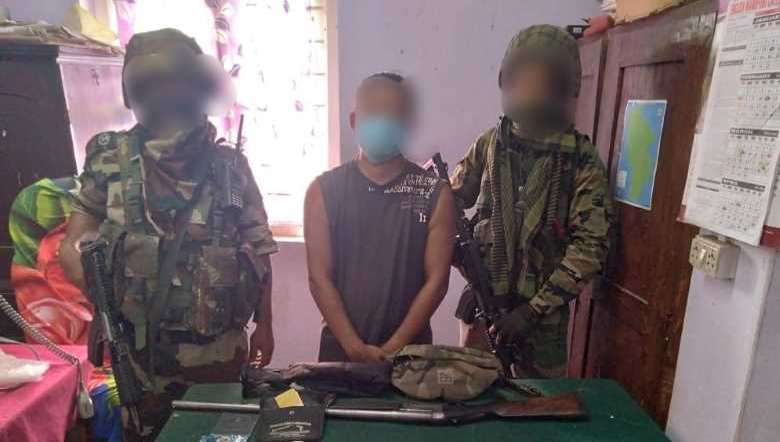 (Photo: IFP)
---
Khoupum Battalion AR apprehended a drug trafficker and seized weapons during routine area patrolling in Bishnupur on Saturday, IGAR (South) stated.
During the patrolling, the troops noticed an individual moving in a suspicious manner, and upon being confronted he tried to escape.  After he was stopped and searched, the troops seized one 12-bore rifle, 19 rounds of ammunition and 248 WIY Tablets worth Rs 74,400, IGAR (South) stated in a release.
The apprehended drug trafficker and the seized items were handed over to Bishnupur police station for further legal action, it added.
The release from IGAR (South) further stated that Kangvai Battalion AR apprehended an active insurgent of KCP (N) in Bishnupur district on Saturday.
Acting on specific input from reliable sources, troops of AR along with Moirang Police personnel launched an operation during which the insurgent was apprehended.
The apprehended insurgent has been handed over to Moirang Police Station for further investigation, IGAR (South) added.
Read More News from Manipur
(The Imphal Free Press is now on Telegram. Join IFP News Update Group and stay updated with the latest news and impact stories)
First Published:
July 19, 2021, 12:11 a.m.